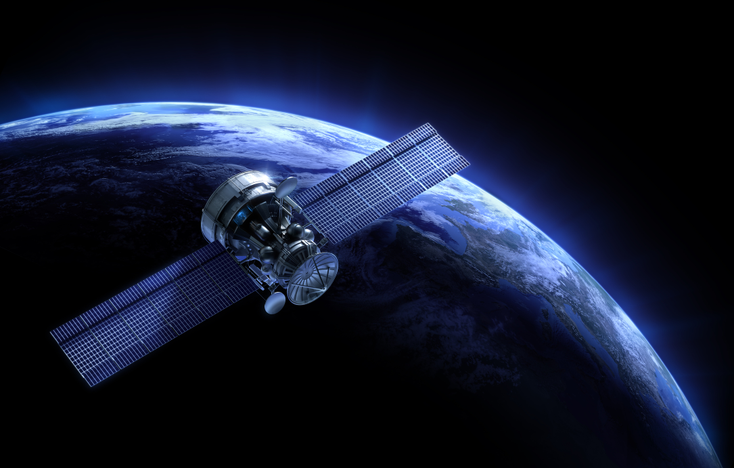 Optical and quantum key distribution satellite networks will provide the backbone of future global cybersecurity.
Getty
Quantum technology startup Aegiq has launched Atlas, a toolkit designed to help protect satellite networks against the threat of encryption-breaking quantum computers.
Optical and quantum key distribution (QKD) satellite networks will provide the backbone of future cybersecurity and resilience on a global scale, impacting alliances such as NATO. 
QKD keeps communications private by exchanging a private encryption key between two parties, making the exchange secure from any third party. QKD satellite networks carry out this key exchange to secure communications between users who may be on opposite sides of the globe.
The current NATO SATCOM Services Sixth Generation (NSS6G) service still relies on classical encryption, but it is potentially vulnerable to future advances in quantum computing.
According to Aegiq, Atlas provides accurate cost and performance analysis, which enables satellite networks to be designed as efficiently and resiliently as possible against any threats while minimizing
cost. Atlas' analysis considers the operational constraints, deployment costs, security and privacy, uptime and maintenance requirements for satellite networks and individual links.  
"Cybersecurity in a post-quantum world needs truly secure satellite systems. Atlas is the first commercial technology of its kind and will bring new benefits to industry, enhancing global security and resilience. It eliminates the guesswork from quantum satellite network design," said Aegiq CEO Maksym Sich.
"Our daily lives depend fundamentally on data security and privacy. Optical communication and QKD are amongst the most powerful tools for ensuring quantum-safe communications for critical data. Global reach is only possible through satellites."
Sich added that Atlas helps operators make a price and education-based decision on the best use case and technological approach for designing and budgeting their upgrade to post-quantum communication security.
Aegiq intends to showcase the Atlas toolkit at the upcoming DSEI 2023 defense and security industry event in London.
Read more about:
Enter Quantum Newsletter
To get the latest quantum computing news, advice and insight, sign up to our newsletter