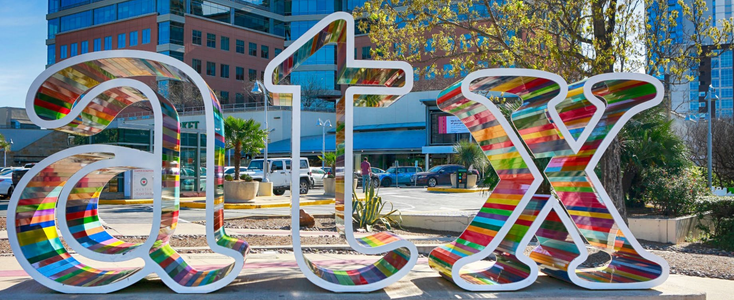 Austin build up a vibrant and bustling tech scene
Austin
Informa Tech has announced its AI Summit and IoT World Conference & Expo events are re-locating in 2022 from Silicon Valley, California to 'Silicon Hills', Austin, Texas.
The partner events take place this year at the Austin Convention Center on November 2-3, cementing the city's reputation as a new national tech hub.
Recent years have seen Austin build up a vibrant and bustling tech scene, becoming a powerhouse for semiconductor, hardware, software, IoT, and AI titans. Leading tech companies including HPE, Intel, IBM, Oracle, Google, Facebook, and Tesla have all established headquarters or offices in the area, as have and the cutting-edge divisions of household names like Home Depot, AT&T, eBay, and Visa.
LinkedIn data shows that from May 2020 to April 2021, Austin gained 217 tech workers per every existing 10,000 vs the San Francisco Bay area, which lost 80 for every 10,000 (Bloomberg). As a destination city, and located centrally within the US, Austin provides a new and exciting opportunity
for Informa's partnered events to welcome a host of top organizations, and an array of impressive talent.
ZEDEDA vice president of ecosystem at distributed edge computing specialist and advisory board member for the event, Jason Shepherd, said: "Austin has changed a lot since I moved here in 1994 and the rapid growth of the tech industry over the past few years is no exception. It's great that IoT World & The AI Summit are moving to Austin for 2022 – the events are a perfect match for the trajectory and vibe of the city."
Following the successful partnership of our two shows in 2021, the AI Summit and IoT World Conference & Expo are joining forces again this year to take the shows to new heights. Separately, AI and IoT are already incredibly impactful technologies that are changing how entire industries operate. However, it's the convergence of these truly transformative technologies that will drive the greatest disruption in business and society in the future.
The partnering of Informa's shows provides attendees with an invaluable opportunity to create connections with fellow tech experts and tap into a network of AI and IoT decision-makers, practitioners, and data scientists who are looking to take their transformative tech roadmap to the next level.
The AI Summit and IoT World is working with the Austin Convention Center to ensure the 2022 event provides bigger and better opportunities for partners to amplify their brands and connect with a wider range of tech professionals, proving the maxim "everything is bigger in Texas". Expect immersive experiences, exciting new features, and plenty of chances to get your brand and expertise showcased to a stellar audience across two days.
Avnet internet of things vice president and advisory board member Lou Lutostanski said: "IoT continues to hold great potential for the enablement of business transformation at scale across all industries and vertical market applications. But collaboration across multiple vendors will be required to realize this full potential. IoT World & The AI Summit 2022 Austin will be a great venue to discover how to achieve successful implementations for your customers or your organization."
To discuss opportunities for partnering, speaking, or showcasing your brand, get in touch:
Quantum Newsletter
To get the latest Quantum news, research, videos and content, sign up to our newsletter