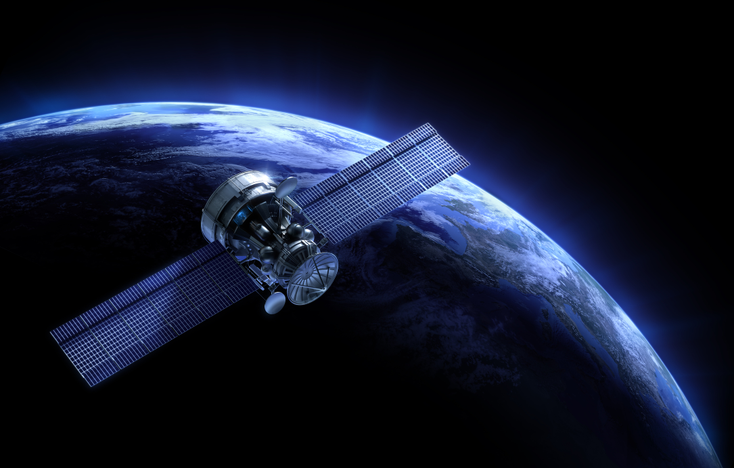 CSQI aims to integrate space quantum sensing and communication capabilities with interconnected spacecraft and sensors.
Getty
Aerospace company Orion Space Solutions has established a consortium that aims to accelerate collaboration in quantum information science between the U.S. government, industry and academic partners for space applications.
Based in Louisville, Colorado, the Consortium for Space Quantum Innovation (CSQI) intends to support the development of a quantum capability to strengthen national security and exploration in space. 
According to Orion, it established the CSQI in response to the 2018 National Quantum Initiative Act, which aims to secure the U.S. position as a global leader in science and engineering. The consortium plans to focus on emphasizing the relationship between quantum technology advancements in the space domain and national defense imperatives. 
CSQI will chart the research, development and integration of quantum technologies that are customized for space domain awareness. It intends to establish a blueprint for the development of an integrated ecosystem of quantum spacecraft, sensors
and data platforms tailored for evolving customer needs in low earth, geostationary and cislunar space.
"The main goal of Orion's CSQI is to both strategically and tactically anchor space quantum technologies within the operational epicenter of the nation's defense, intelligence, and civilian priorities," said Orion chief operating officer and CSQI executive director Chad Fish.
"It identifies and addresses the need for enabling technology, standards and a workforce to strengthen leadership in quantum information science by the U.S. and its partners. Our vision is to help foster quantum science and to fortify integrated deterrence, synergizing joint force space integration and refining space operations interoperability." 
The consortium also aims to institute rigorous quantum benchmarks to support interoperability and ensure solutions are reliable and suitable for space operations.  
"Space is one of humanity's last uncharted territories," said Orion senior vice president and chief quantum information scientist Samih Fadli.
"Our primary objective is to provide the U.S. and its partners with the ability to integrate space quantum sensing and communication capabilities with interconnected spacecraft and sensors into our NEXUS electromagnetic data mesh network for combined Joint All-Domain Command and Control (JADC2)."
JADC2 is a Department of Defense concept to connect sensors from the Army, Air Force, Navy, Marine Corps and Space Force into a unified network powered by artificial intelligence.
Enter Quantum Newsletter
To get the latest quantum computing news, advice and insight, sign up to our newsletter