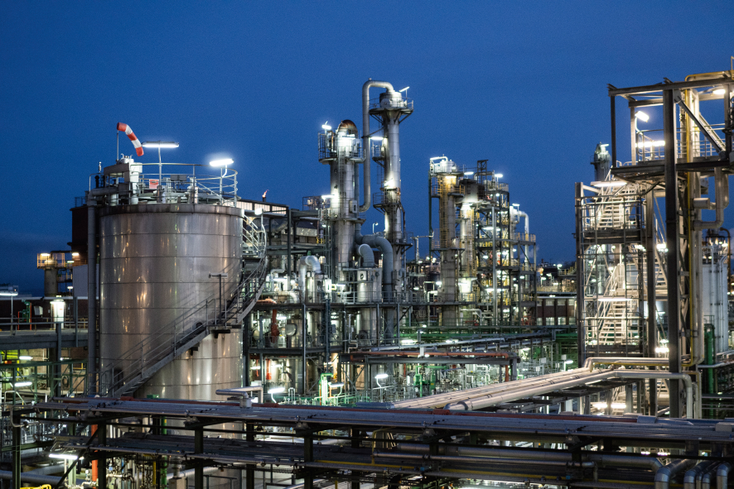 BASF is using quantum computing to simulate industrial catalysts
BASF
Multinational industrial chemicals company BASF is working with quantum computing and semiconductor company SEEQC to investigate whether quantum computing could help with developing industrial catalysts.
They plan to investigate the role of quantum computing in creating dissolved catalysts for a process known as homogeneous catalysis that is used by the chemical and pharmaceutical industries.
The project plans to use SEEQC's digital chip-based quantum computer to simulate new industrial catalysts to create chemicals that are used in paints, adhesives and lubricant additives. These are challenging to simulate using classical computers.
The partnership also sees BASF join the SEEQC-led QuPharma project, launched in 2021 to explore how quantum computing can accelerate the process of drug discovery, in partnership with German science and technology company Merck.
"SEEQC is addressing the bottlenecks of scaling by integrating critical system functionality on a unique system-on-a-chip quantum computing
platform," said BASF vice president of next-generation Computing Horst Weiss.
"By partnering with SEEQC, we can investigate how to map our specific use-case to its unique technology, achieving an earlier advantage in the NISQ era and exploring how it can scale with fault-tolerant quantum computing."
SEEQC's approach to quantum computing uses superconducting devices to process digital signals. This has enabled it to develop a "system-on-a-chip" approach to quantum, which reduces the required input and output lines connecting room-temperature electronics and qubits. SEEQC claims this offers greater scaling potential and lower energy consumption.
"Partnering with BASF enables SEEQC to further expand the commercial targets of our application-specific quantum computing platform," said SEEQC chief product officer and co-founder Matthew Hutchings.
"Working with a chemical industry leader like BASF further validates our scalable quantum computing roadmap and strengthens our application-driven platform development."
The QuPharma project launched in 2021 to build and deliver a full-stack quantum computer that can be used alongside classical supercomputers to speed up the drug development process.
SEEQC was awarded a $9 million contract to lead the project, along with a consortium of partners spanning the quantum computing supply chain. These include Riverlane, Oxford Instruments, the University of Oxford, Medicines Discovery Catapult, and members from the Science and Technology Facilities Council, including the UK's National Quantum Computing Centre and the Hartree Centre.
Read more about:
Enter Quantum Newsletter
To get the latest quantum computing news, advice and insight, sign up to our newsletter