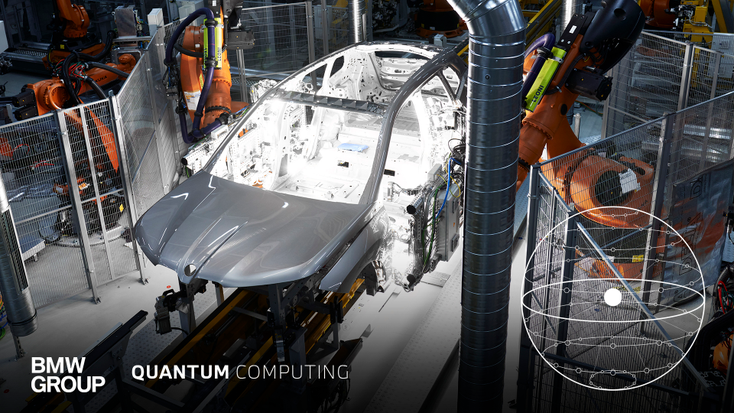 BMW Group and Pasqal aim to optimise auto manufacturing modeling.
BMW
BMW Group is working with quantum processor manufacturer Pasqal to improve its primary manufacturing processes through accelerated simulations.
BMW intends to analyze whether quantum computing technology can be applied to the way it models metal forming applications. Pasqal expects to determine if its algorithm for solving differential equations (problems where a change in one of the variables does not uniformly affect the outcome) can be applied.
Metal forming requires extensive simulations to ensure car parts conform to specifications before changing any processes. Rapid, accurate modeling can make the manufacturing process safer and more sustainable, without wasting time and materials with physical prototyping.
Classical computers do not have the processing power to deal with a full-vehicle simulation at a high level of accuracy. Accurate simulation using quantum computing could ultimately lead to BMW being able to create lighter parts, making cars more fuel-efficient without sacrificing
safety.  
Pasqal won the BMW Group "simulation of material deformations" Quantum Computing Challenge in December, when the company was known as Qu&Co. To date, the companies have collaborated on developing quantum computational methods for chemistry and materials science which can for instance be used to optimize battery designs at the atomic level. The renewed collaboration adds micro- and macro-level materials simulations to this scope.
"Renewing and extending the scope of our collaboration with BMW Group is a clear sign of the value Pasqal can bring to our customers. Each time we collaborate with BMW Group, we discover something more we can do to help them develop superior automobiles," said Pasqal CEO Georges-Olivier Reymond.
"Pasqal currently offers the only method on the market for solving these types of differential equations with quantum technology, which are critical to executing effective and accurate simulations. We're proud to work with BMW Group to improve manufacturing processes and safety through our technology."
Read more about:
Enter Quantum Newsletter
To get the latest quantum computing news, advice and insight, sign up to our newsletter