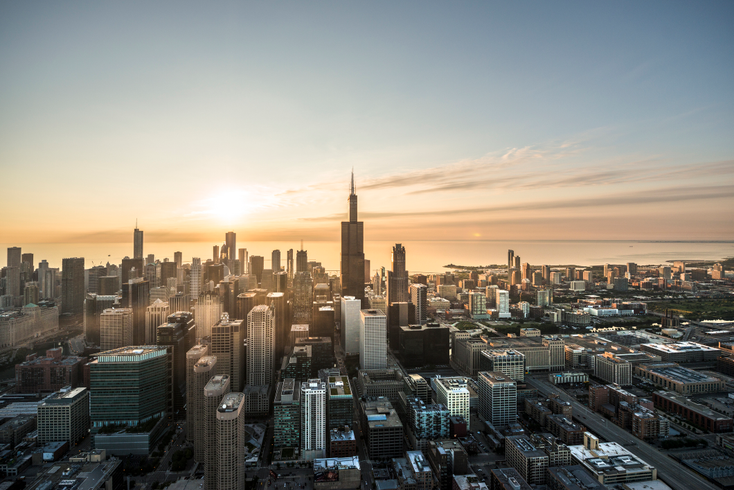 The Chicago Quantum Exchange aims to grow the region's quantum ecosystem.
Getty
Boeing has expanded its partnership with the Chicago Quantum Exchange (CQE) through a $3.5 million investment to support technical workshops and new research projects that stem from them. It will also help fund graduate students and postdoctoral fellows and sponsor an award that recognizes early-career researchers in novel quantum areas.
Boeing carries out
and has been a CQE partner since 2019. As well as supporting new studies, the new initiative will also help grow the region's quantum ecosystem and boost efforts to develop next-generation quantum sensors and networks.
CQE's member institutions include the University of Chicago, the US Department of Energy's Argonne National Laboratory and Fermi National Accelerator Laboratory, the University of Illinois Urbana-Champaign, the University of Wisconsin–Madison and Northwestern University.
The Chicago metropolitan area is home to four of the 10 quantum research centers funded by the 2018 National Quantum Initiative Act,
and the first quantum startup accelerator in the nation. It is home to a 124-mile quantum network testbed. The Biden administration recently selected
Chicago and Colorado as Quantum Tech Hubs
.
Jay Lowell, Quantum Portfolio Manager for Boeing, said, "Boeing is committed to working with CQE to develop and inspire the next generation of scientists and engineers who will advance quantum sensing and networking technologies." 
Boeing's contribution will also fund the 
, which aims to increase diversity in the field of quantum science. The program includes a symposium in which awardees present their accomplishments to leaders in the field. Last year, the symposium was held in conjunction with the annual Chicago Quantum Summit.
"Our combined partnerships among university researchers, national labs, startups, and leading businesses like Boeing make the Chicago region uniquely positioned to lead the next generation of quantum science and engineering. Boeing's support and collaboration are vital to our collective success," said University of Chicago executive vice president for science, innovation, national laboratories and global Initiatives Juan de Pablo.
Boeing confirmed yesterday that it had been
, after ransomware group LockBit listed the company on its "victim" list, threatening to leak a "tremendous amount" of data from the aerospace company if it didn't pay a ransom.
Enter Quantum Newsletter
To get the latest quantum computing news, advice and insight, sign up to our newsletter