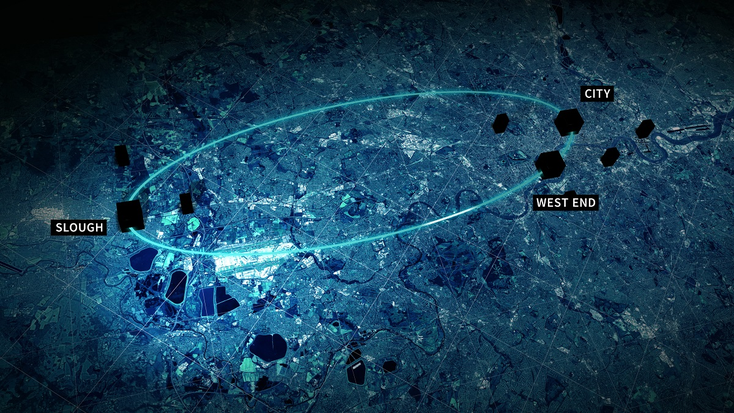 The pilot will see EY use the network to connect two London sites.
Berenice Baker
At A Glance
The trial aims to demonstrate the efficacy of quantum key distribution in protecting networks and ensuring connectivity.
Telecommunications major BT and multinational tech conglomerate Toshiba have launched a commercial trial of their quantum-secured network, with professional services group EY as their first customer.
The system has been designed to block the threat of cyberattack using emerging quantum computing capabilities. The pilot will see EY use the network to connect two of its London sites, London Bridge and Canary Wharf.
"Quantum technology creates new and significant opportunities for business, but presents potential risks," said Praveen Shankar, EY U.K. & Ireland managing partner for technology, media and telecoms.
"Quantum secure data transmission represents the next major leap forward in protecting data, an essential component of doing business in a digital economy."
If successful, BT and Toshiba hope the trial will pave the way for the network to be harnessed across London, connecting clients and allowing for the transmission of sensitive information using quantum key distribution (QKD). QKD is
a cryptography method that uses quantum mechanics to ensure secure communication even if quantum computing is used for a cyberattack.
Establishing the network has been identified as a key step in the U.K. Government's strategy to become a quantum-enabled economy. Minister for Science, Research and Innovation George Freeman said the trial shows "significant progress" toward this goal.
"This is the kind of innovation that helps cement the UK as a global innovation economy in the vanguard of discovering, developing and commercially adopting transformational technology with real societal benefits," Freeman said.
Plans for the pilot network were first announced in October 2021, with work commencing soon after in installing security systems and conducting resilience testing, as well as testing and optimizing the network.
BT brings its quantum-secured services to the partnership, including high-bandwidth, end-to-end encrypted links, while Toshiba provides quantum key distribution hardware and key management software.
"This is a significant moment in the UK's journey towards a quantum-enabled economy, but we're not there yet," said BT CTO Howard Watson.
"Further investment commitments will be required to broaden the study of quantum technologies that will contribute to this new economy, including quantum computing, quantum cryptography and quantum communications. We look forward to working with our government and industry partners to continue the momentum BT has started and shaping the UK's quantum strategy."
The technical collaboration for this network was conducted in BT's Adastral Park labs in Suffolk, UK, and the quantum technology business division of Toshiba, based in Tokyo, Japan and Cambridge, UK.
Read more about:
Quantum Newsletter
To get the latest Quantum news, research, videos and content, sign up to our newsletter