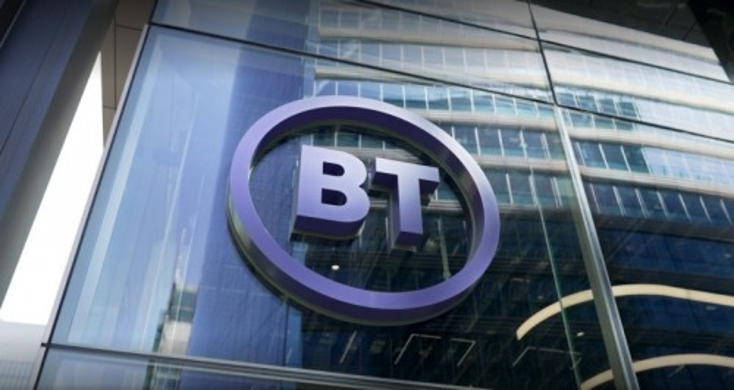 BT has set out its commitment to the quantum economy
BT
Telecommunications multinational BT has set out its support for the U.K. government's $3 billion (£2.5 billion) backing of a quantum-enabled economy and the role of the National Quantum Strategy in enabling commercial viability.
In a blog published ahead of World Quantum Day, BT Group research and network strategy managing director Tim Whitely set out the company's aims in the quantum arena and what he describes as BT's critical role.
"Here at BT Group, our ambition is to be the world's most trusted connector of people, devices, and machines," he said. "To achieve that, we must keep defending our customers' data and services while exploring new technology opportunities. Quantum technology is therefore significant to our business. And, as the U.K.'s leading provider of fixed and mobile telecommunications and related secure digital products, solutions and services, BT Group is critical to the Government's vision for a quantum-enabled economy."
Whitely draws attention to the role of quantum computing
in solving complex computational problems much faster than current classical computing, and that it could offer breakthroughs in science, industry, business and everyday life. He identifies energy, pharmaceutical, finance, telecommunications, construction and civil engineering as verticals that quantum computing could transform.
However, quantum computing needs to achieve commercialization to bring full value to the economy.
"We know that true innovation springs from brilliant people working together across industry and academia and that the rewards of research can only be reaped when down streamed: when innovation is converted into products and services for customers," Whitely said. "We welcome the Government's direction and investment to enable the commercial viability of quantum technologies."
BT has been working with quantum technologies for several years, and some of them are approaching commercialization.
The company is working on two Innovate U.K.-funded quantum computing projects with start-ups. One involves defining the requirements for setting up a quantum-enabled data center, and the other explores the benefits quantum computers could provide to telecommunications applications such as circuit switching, packet routing, signal processing and antenna beam steering.
In quantum communications, BT and Toshiba last year launched a world-first commercial trial of a quantum-secured metro network using quantum key distribution (QKD), with EY as the first customer.
BT is also exploring how quantum sensing could transform civil engineering, autonomous transport and IoT. This goes hand-in-hand with quantum timing, which could enable improvements in timing and synchronization technology.
"Quantum technologies will bring about profound changes," said Whitely. "The combined efforts of government, industry and academia will ensure that quantum technologies become an integral part of the U.K.'s digital backbone, unlocking innovation to drive growth and helping to build a thriving and resilient economy, while also contributing significant value to the U.K.'s prosperity and security."
Enter Quantum Newsletter
To get the latest quantum computing news, advice and insight, sign up to our newsletter