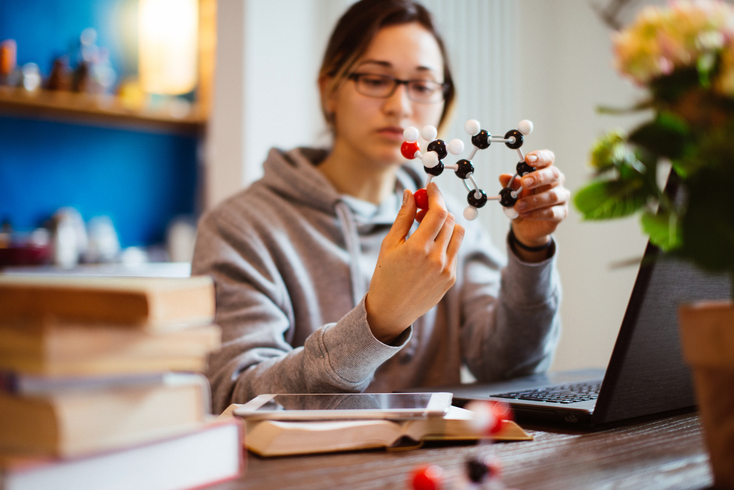 Life science applications have quantum computing applications.
Getty
Life science applications, such as drug discovery, are among those demonstrating early promise even for current quantum computers. But in a sector that often struggles for funding, organizations need to ensure they invest in quantum in a way that delivers demonstrable value and that is scalable.
A new paper from multinational consultancy Capgemini,
The Future of Quantum in Life Sciences
, sets out four actions they can take to implement a scalable quantum computing program of the future.
According to Capgemin, 95% of drugs fail during development, the drug development pipeline is 10 years on average, and the cost of developing a drug and getting it to market is $1 billion. As such, life sciences organizations need to recognize quantum's capabilities and constraints now and incorporate those into their technology policies.
Action 1: Calibrate the R&D investment
According to Capgemini, quantum is not yet sufficiently established to dedicate a large proportion of an innovation budget to, however,
it does show clear promise. The report recommends portioning a modest, strategic investment to quantum to enable organizations to grow capability and get the right skills and processes to benefit from the technology. The investment should be incorporated into organizations' R&D plans so that it can be flexed and scaled as the technology develops and progresses.
Action 2: Develop a quantum roadmap
Capgemini also recommends life sciences organizations devise a separate quantum roadmap including planning proofs of concept and setting out desired outcomes. It should include timescales and identify any skills gaps. The company says it often recommends a "fail fast and learn" approach, wherein investments are made strategically, and progress is monitored and measured consistently.
Action 3: Build quantum skills and expertise
Quantum computing will not offer any advantages without a sufficiently skilled workforce to develop algorithms for life sciences applications. There is currently a significant skills gap in quantum computing, with skilled personnel in short supply. Capgemini's report suggests that organizations incorporate attracting a skilled workforce in their R&D plans and aim to reskill existing team members with relevant backgrounds and experience.
Action 4: Develop a partner ecosystem
At this early stage of quantum computing, no one technology shows signs of domination, meaning organizations should look at a wider ecosystem for support. Capgemini recommends early adopters work with a transformation partner who can connect them with partner organizations and ensure they make the right investments as the landscape evolves.
The risk of doing nothing
While these actions reflect that quantum computing is at an early, high-risk stage of development, Capgemini's report also recognizes that doing nothing or waiting until the technology is proven is also a risk. Companies that put off quantum investment until the return is more certain do not reduce risk sufficiently to outweigh gaining a competitive advantage.
Read more about:
Enter Quantum Newsletter
To get the latest quantum computing news, advice and insight, sign up to our newsletter