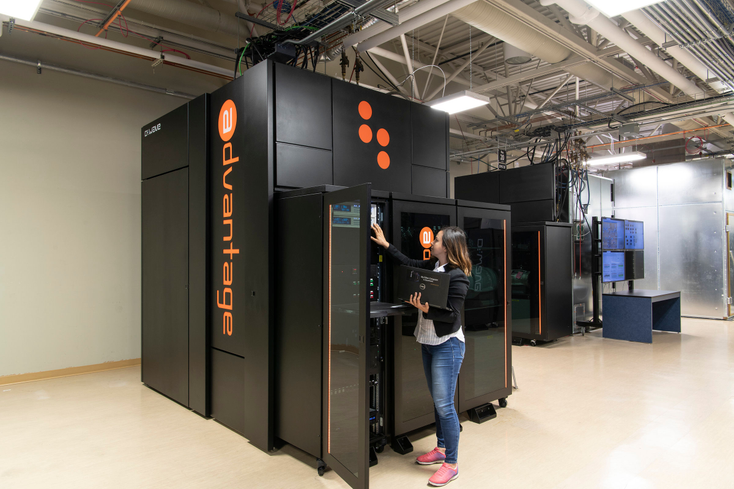 The companies are using D-Wave's quantum computing technology to enhance missile defense.
D-Wave
D-Wave Quantum and tech services firm Davidson Technologies have jointly built two quantum applications for national defense centered on interceptor assignment and refined radar scheduling.
The interceptor assignment application uses a variety of factors to stop potential attacks. These include how effective incoming missiles are at neutralizing threats, how missiles are assigned to threats and how quickly resources can be used to detect threats and identify mitigation tactics. The radar scheduling application manages the time-sensitive resources of a phased-array radar system, enabling scheduled communication with moving objects.
D-Wave and Davidson are collaborating on further solutions for the defense and aerospace sectors including supply chain enhancement, logistics management, weapon system fine-tuning and vehicle routing. D-Wave offers access to its technology via its Leap quantum cloud service enabling it to be integrated with other technologies, including high-performance computing
and machine learning.
"During times of military response, speed matters, and our artificial intelligence, powered by D-Wave's technology, provided an answer much faster than other computational options," said Davidson president, CEO and chair John W. Holly.
"Our mission is to deliver advanced, agile technology solutions in defense of our Nation, and together with D-Wave, we're providing our government customers with critical applications in service to our country."
D-Wave and Davidson began their collaboration through a multi-year reseller agreement beginning in 2022. The partnership permits Davidson to distribute D-Wave's offerings, including the Leap quantum cloud service.
Read more about:
Enter Quantum Newsletter
To get the latest quantum computing news, advice and insight, sign up to our newsletter