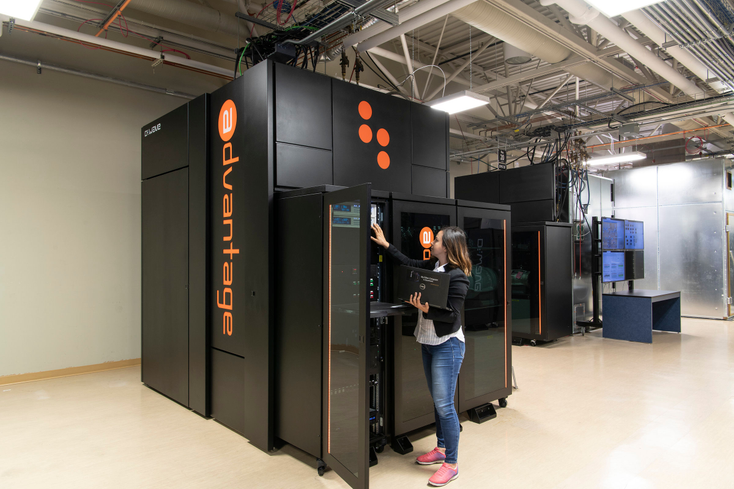 D-Wave has made its quantum tools available on AWS Marketplace.
D-Wave
Quantum computing company D-Wave Systems has announced that it has launched on AWS Marketplace, the online store for software solutions that run on Amazon Web Services (AWS). 
The launch enables AWS Marketplace customers to purchase D-Wave quantum computing solutions.  
D-Wave is marketing its AWS offerings to the increasing number of businesses that view quantum technology as a possible solution to their most pressing business problems. 
D-Wave notes a recent survey finding by
that nearly 70% of global enterprises have an in-house quantum computing program. These multinational companies view quantum computing as potentially crucial to achieving increased revenue, cost savings, enhanced business processes, innovation and competitive advantage. 
D-Wave aims to meet this demand by introducing four offerings to the AWS Marketplace:
Leap Quantum Cloud Service: to provide real-time access to D-Wave's state-of-the-art quantum computers.

Quantum Proof of Concept: to help customers validate selected quantum use cases.

Quantum Feature Selection for Machine Learning: to optimize feature selection in model training and prediction.

Quantum Consulting Services: to help customers get started with quantum computing or implement a quantum solution. 
"The era of commercial quantum computing is here. Forward-looking organizations are increasingly turning to quantum computing to find solutions for
today's complex and computationally intensive business problems, ultimately to reduce costs and increase revenue," said D-Wave senior vice president of growth Mark Snedeker.
"By launching in AWS Marketplace, we're introducing our Leap quantum computing service to AWS customers, enabling them to quickly and easily start deriving business value from quantum computing today."
D-Wave states that it offers practical quantum applications for problems as diverse as logistics, artificial intelligence, materials sciences, drug discovery, scheduling, cybersecurity, fault detection and financial modeling. 
Read more about:
Quantum Newsletter
To get the latest Quantum news, research, videos and content, sign up to our newsletter