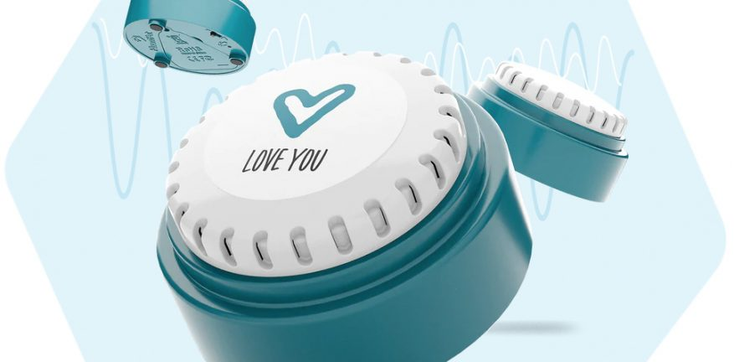 FluentPet Connect enables pets and humans to communicate.
FluentPet
A new system that allows pets to "text" their owners is set to debut at CES 2023.
Developed by FluentPet, the program is dubbed FluentPet Connect and was designed to "bridge the interspecies communication gap." 
The design uses buttons, such as "walk" or "play," that a pet can press to indicate their needs. Owners can record themselves saying these commands using their smartphone and attach the recording to the appropriate button, teaching their pet to link the action with the button to build the foundation for communication. 
Button activity is recorded even when owners aren't present, so users can monitor and track a pet's desires and learning progress regardless of when it occurs.
"For centuries, we've wished for the ability to have richer and more meaningful communication with other animals," said Leo Trottier, FluentPet CEO. "Connect's mobile app integration helps put valuable data and insights from the FluentPet community at every user's fingertips. We cannot wait to debut our new system
in person in January at CES to showcase how it enables people to communicate with their dogs and cats and decipher what they are trying to say."
The new system comes with an app that uses data points collected from customers to suggest the meaning behind surprising button combinations.
"As a community, we find ourselves at the frontier of understanding," said Trottier. "Since its launch in 2020, FluentPet has seen countless examples of creative button press combinations that were at first mysterious, but with thought and input from others, began to make a surprising amount of sense. We've consolidated everything we've learned into FluentPet Connect to communicate with dogs and cats in an even more fun, rewarding, and jaw-droppingly astonishing way."
FluentPet was first launched in June 2020, though FluentPet Connect and its associated app marks the next step in the company's development.  
This article was first published on
.
Enter Quantum Newsletter
To get the latest quantum computing news, advice and insight, sign up to our newsletter