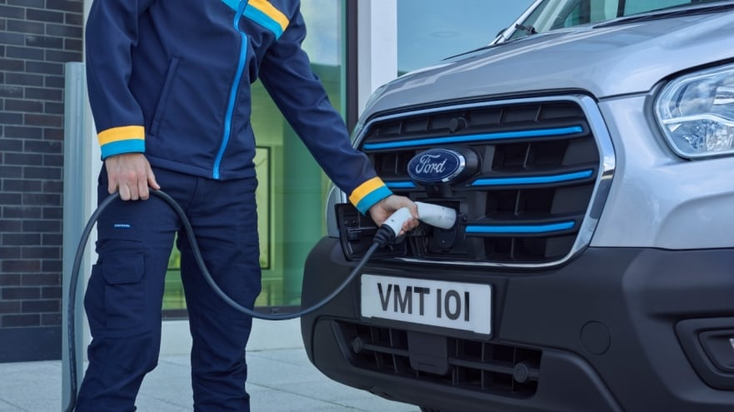 Ford researchers plan to use InQuanto to build better EV batteries.
Ford
Ford researchers have released the results of a new study with Quantinuum that simulated the chemical composition of EV battery materials using quantum computers. The results demonstrate the feasibility of using chemical simulations to gain insights into battery performance.
The researchers used Quantinuum's quantum chemistry platform InQuanto to work with molecules directly relevant to battery research. They created highly accurate simulations of complex, real-world molecules, a feat usually beyond the reach of most current quantum computers. 
According to the study, quantum-based computational chemistry "can provide insights about the charge/discharge mechanisms, electrochemical and thermal stability, structural phase transition, and surface behavior, and it plays a vital role to find potential materials that can enhance the battery performance and robustness."
Ford researchers plan to use InQuanto to build batteries that last longer and are safer as the company steps up the production of
its electric vehicles.
According to Quantinuum, other materials scientists, computational chemists, and quantum professionals can also benefit from its InQuanto platform. 
"In close collaboration with our industrial partners, we have designed, developed, and discovered methods using InQuanto for exploring the application of near-term quantum technology to material and molecular problems that remain challenging or intractable for even the most powerful classical computers," Quantinuum said in a statement.
Quantinuum recently claimed that its new version of InQuanto features cutting-edge quantum algorithms, sophisticated subroutines and chemistry-specific noise-mitigation techniques. The company said it had provided InQuanto with several new features to improve its efficiency and reduce its memory requirements.
A company case study asserts that the new version of the platform offers improved visualization, interoperability with other chemistry packages and the ability to operate in the cloud. It adds that it presents new ways for computational chemists to integrate the technology into their workflow.   
Read more about:
Enter Quantum Newsletter
To get the latest quantum computing news, advice and insight, sign up to our newsletter