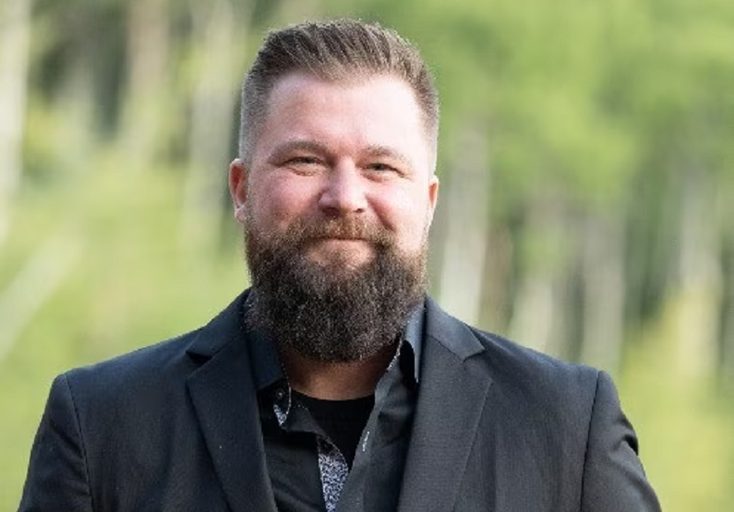 PwC innovation technology leader Scott Likens.
PwC
Professional service company PricewaterhouseCoopers (PwC) has a dual challenge when it comes to emerging technology such as quantum computing – upskilling internally and finding immediate value for clients.
PwC innovation technology leader Scott Likens says using current quantum computers to solve optimization problems faster and provide new processing power for generative AI could be the key to companies investing in quantum solutions now and preparing for a quantum future. 
Enter Quantum: What is PwC's approach to quantum computing?
Scott Likens: We've been investing in quantum for a while, but this year has become more real; we're beyond research and into development. For us, it's about understanding where in the maturity curve we are, but also finding ways to see value now and helping our clients think through that. We've been making investments hands-on, working both in the theoretical and in the actual with some of the quantum simulators and annealers that are out there today.
It's about
whether there is value today in the education piece or the application of what's available then also preparing as these things become more real. My hypothesis is because of the wave of generative AI and the ceiling on compute that we have, there's more investment in quantum and I think that's very exciting.
How do you approach working with quantum internally and advising clients on it?
Most of our clients right now are probably level one where they're just looking for education, helping demystify what's truly happening. We work with academics and universities to figure out where the investments and maturity are happening. And then we work with the quantum computer companies to see where they're having more momentum.
We do have some clients working with datasets, seeing value through quantum annealing and doing optimization with actual data. There are very few at the level three expert level, but they're looking at doing some pilots with core aspects of the business to prepare for quantum and using data to do that. We're also doing our own research to help us figure out what might be more useful in the short term.
What sectors do your clients that are interested in quantum work in?
It's a broad range of sectors looking at optimization problems, which may run in a quantum or hybrid environment. We're seeing breakthroughs in the quantum approach to training classical AI being approved.
Optimization covers many sectors including health care and complex supply chains. There's value today compared with classical optimization in solving the traveling salesperson problem even without actual quantum computing on quantum hardware.
It's a good balance to get the quantum conversation out there but also show value because we have to fund it; we can't just do pure research and development. Most clients don't have a quantum team and if they do, it's one person and they're struggling to get the message out. We need education through proof. Give me a hard optimization problem and see if I can solve it better using quantum techniques.
What are you working on in the quantum-powered generative AI space?
That mix of classical AI with quantum solving is already possible, the ability to widely solve in parallel is going to be a no-brainer for AI. The generative AI wave has gotten this to the board-level agenda and now we're trying to prepare for the fact that there's limited compute.
We're also looking at neuromorphic computing. In the past six months, there have been some cool breakthroughs in chip design being optimized for AI itself because we're seeing the limits of GPUs Slowly but suddenly, quantum will be an option for AI that breaks through some of the GPU capacity issues we have.
What's on PwC's quantum road map?
Over the next four months we intend to focus on optimization for real use cases and finding money, in the sense of solving the problem better, because that demystifies it and makes it more comfortable to talk about it: "It pays if it's faster, I don't care how it works. I don't care if it's quantum or not." We want to find value for clients and get the word out.
The five-year plan is to grow a bigger quantum workforce. There aren't that many quantum mathematicians in the world and they all come out of a few schools. We have been growing some of the quantum talent from our staff with transferable skills such as an AI background so that they understand the concepts and the math.
We've got a great environmental, social and corporate governance (ESG) use case coming up around solving a problem about moving products around with less fuel faster and using less energy. It's a sexy topic, but clients are hesitant because it's so new. That's the challenge of innovation.
Read more about:
Enter Quantum Newsletter
To get the latest quantum computing news, advice and insight, sign up to our newsletter