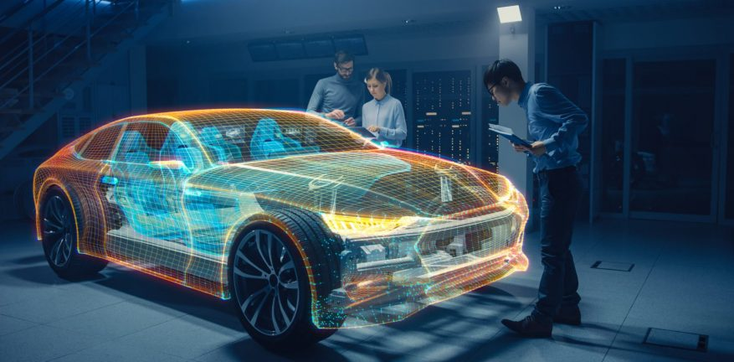 General Motors will use Microsoft's Azure cloud and artificial intelligence services.
Microsoft
General Motors has deepened its partnership with Microsoft to enhance its software expertise.
The auto manufacturing giant confirmed it will use Microsoft's Azure cloud and artificial intelligence services to help simplify its own software development and accelerate the delivery of digital mobility solutions to customers.
The deal signifies the extension of a relationship that dates back to 2021 when GM announced that its self-driving subsidiary Cruise was entering a long-term strategic partnership with Microsoft to use its cloud services to accelerate the commercialization of self-driving vehicles.
Among the areas where Azure will be used by GM is in the development of its Ultifi end-to-end platform that will deliver apps, services and features for a software-defined vehicle of the future. As Ultifi nears deployment later this year, GM says Azure will bring more intelligence to the platform via its data, AI and IoT services, allowing it to grow and scale across global markets.
Azure will also
be used to enhance GM's existing vehicle and driver assistance systems, such as the safety and security platform OnStar, energy management and the hands-free driver assistance tech Super Cruise.
"Software-defined electric and autonomous vehicles have the potential to bring better transportation access to more people — the elderly, those with special mobility needs, or others — and together with Microsoft, we are focused on improving lives," said Scott Miller, GM vice president.
Sanjay Ravi, general manager of automotive, mobility and transportation industry at Microsoft, added: "Vehicle manufacturing has been tremendously standardized over the past decades. Today, software innovation is key for carmakers who are looking to deliver differentiated customer experiences. With the Ultifi platform running on the Microsoft Cloud, GM is pushing the envelope to make transportation more accessible and more fun, while reaffirming its long-standing commitment to safety."
The GM partnership was just one of several developments showcased by the software giant at CES.
A collaboration with Hyundai-owned air mobility company Supernal was announced that will see Azure used to advance its digital operations and cloud integration technologies.
And Italian automaker Fiat displayed its Metaverse store, an interactive, immersive experience developed in collaboration with Microsoft that allows customers to configure and complete car purchases by recreating the feel of a showroom from the comfort of their homes.
This article was first published on
.
Enter Quantum Newsletter
To get the latest quantum computing news, advice and insight, sign up to our newsletter