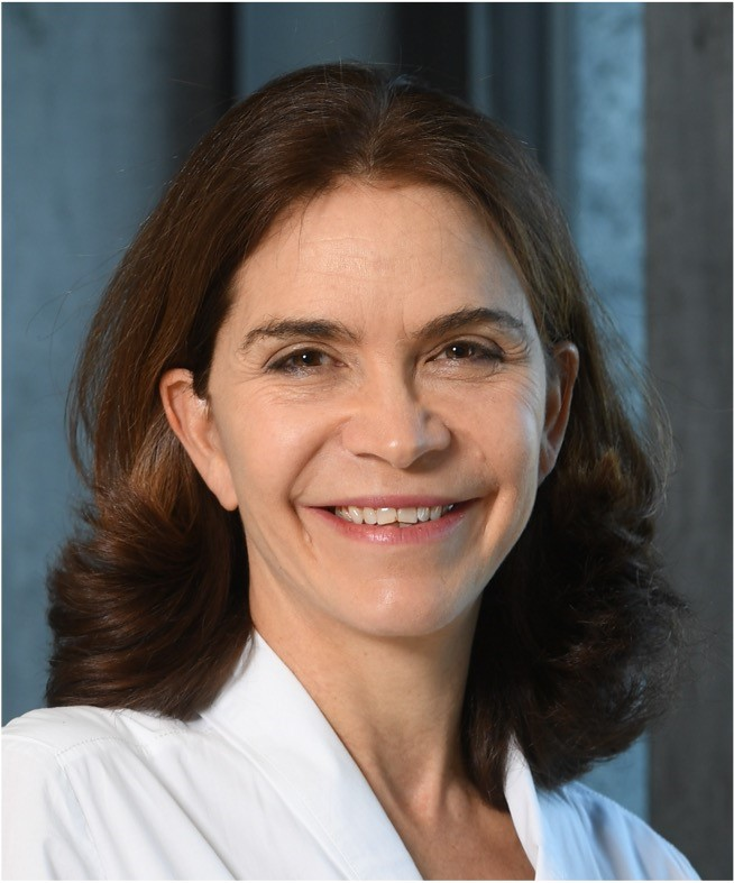 Kelly Richdale is the senior advisor for quantum-safe security at SandboxAQ.
SandboxAQ
Quantum computing was high on the agenda of the World Economic Forum (WEF) meeting in Davos, Switzerland, with thought leaders calling for action to ensure that all countries can benefit from quantum computing.
The WEF released the National Quantum Blueprint to address the digital divide at the summit, with Google's quantum spinout SandboxAQ collaborating on the document.
Kelly Richdale, senior advisor for quantum-safe security at SandboxAQ, was one of the contributing authors. In this Q&A, she explains why it is important to ensure no countries fall behind in the global race toward commercial quantum computing.
Enter Quantum: How did you and the SandboxAQ team get involved in preparing this report for the WEF?
Kelly Richdale: As a serial entrepreneur, Jack [Hidary], our CEO, has been part of the WEF ecosystem for the better part of 20 years. I am Sandbox AQ's interface with the WEF because I'm based in Geneva.
SandboxAQ is an unusual company in that not only are we providing concrete solutions
based on AI and quantum, but we believe we should support building the ecosystem, so we have a very strong educational program.
We have a residency program with more than 100 universities where we take master's and doctorate students for three to six months working on projects on quantum simulation, quantum security, life sciences, quantum sensing and AI. One of the goals is to support building out knowledge around quantum and to help bridge the quantum divide.
Given that there are perhaps more obvious economic issues facing the world and in a middle of a global recession, why is quantum technology so important for the WEF this year?
We, as humans, always have short- and long-term views. There was once a belief London was going to be submerged by horse manure, and then cars came along. That's the effect that quantum will have on the world.
Quantum computers will revolutionize computing capabilities; we will be able to invent new materials, accelerate drug discovery and we're already working with health care and pharma to find better solutions to critical life-threatening diseases, like Parkinson's and Covid, and on decarbonization.
The WEF has this incredible ability to address both short-term challenges and, in this case, the quantum revolution, to improve the impact it will have on the world.
Given that few people at the top level of government have a concept of quantum technology, what is it you'd like them to know?
Where the WEF is incredible is that it talks at the CXO, board and government leader level, and that awareness building is critical. At Davos, the topic of quantum was pervasive both in the security discussions and in terms of the opportunities that quantum computing will bring out.
What marks quantum is the requirements around multidisciplinarity. It's not just physicists, and research Ph.D.s, it's bringing it out into the world of engineers, mathematicians and software developers.
(Historian and philosopher) Yuval Noah Harari said we should have philosophers guiding governments and lawyers to ensure ethics and morals guide the transition of new technologies into the world. That is why we are trying to bring together all of those different disciplines so that we can bring the best out of quantum.
How can the quantum skills gap be addressed on a global level?
Our work with the WEF is the very beginning of a national blueprint for quantum technologies, where we're trying to bring out examples of small countries that are punching above their weight as quantum leaders. For example, Israel, Singapore, Switzerland and, although it's a big country, Australia.
The global investment In quantum last year was $30 billion, with $15 billion coming from China, a quarter of that coming from the EU and the rest divided between the rest of the world. There needs to be a quantum blueprint that is easily accessible for countries to see how they can leapfrog.
Everyone should have access to a quantum computer but building a quantum computer is unbelievably resource-intensive and not everybody will have all the parts to build it, so there needs to be collaboration.
The Horizon Europe program brings together different countries specializing in different parts of the supply chain. We would encourage countries to understand which part of the supply chain they are occupying and in what area they are best of breed, whether it's cooling technologies, the photonics part or the software stack that will be built on the quantum computer.
There also needs to be an understanding that the future is a hybrid of classical computing and quantum. Quantum doesn't do everything but there will be sub-routines that run on quantum computers that interface with classical computing; it's bringing together all of that technology.
It's also building up the environment for allowing independent, new startups in quantum. The traditional requirement for innovation is how to access it. There is an open computing project that SandboxAQ is also part of, to enable access to quantum computers for countries that have less access. It ensures researchers in Africa, South America and the Middle East can access time on a quantum computer.
We also need to share resources to address the skills gap. Universities have quantum professors but some of them are now working in multiple different universities. It's about making sure that there's collaboration around the world, taking leading lights in quantum and building up entire departments around them.
Quantum Newsletter
To get the latest Quantum news, research, videos and content, sign up to our newsletter