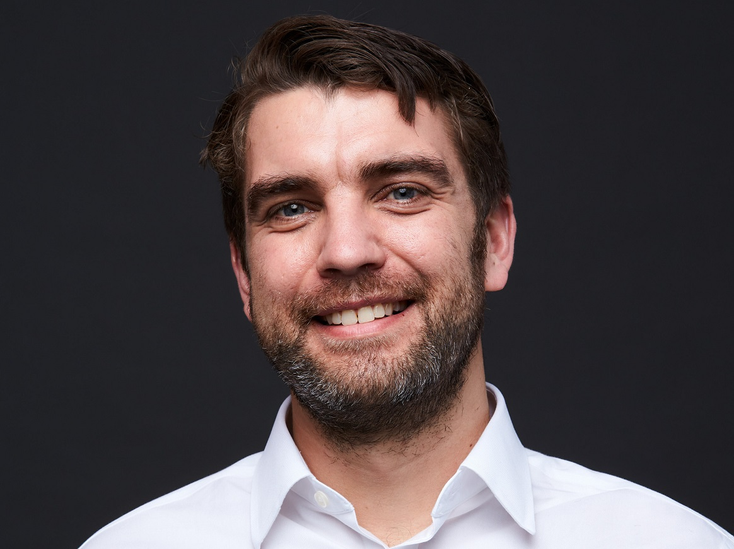 Orca co-founder and CEO Richard Murray
Orca
The British Ministry of Defense (MoD) recently purchased a PT-1 quantum computer from Orca Computing and now is working with the company in a two-year collaboration to develop future data processing capabilities.
Orca co-founder and CEO Richard Murray discusses the project, the prospect of future battlefield quantum computers and how quantum computing is the "moon landing of our generation."
Enter Quantum: What is the background to the project with the Ministry of Defense?
Richard Murray:
We were familiar with a few of the MoD's activities in quantum computing and we were aware that they were spending time on some other platforms.
We had been building our own photonic-based quantum computing system and discovered a unique mapping between our photonics system and this particular type of problem called the Quadratic Unconstrained Binary Optimization Problem (QUBO), which we knew was something very relevant to what MoD was studying. We approached them and said we can map this photonic system that
we built to this type of optimization problem.
They were alarmed that we hadn't mentioned in the first instance that the Orca system is quite convenient. It's a smaller rack-mounted system and operates at room temperature so doesn't involve cryogenic cooling. The conversation quickly went from them being somewhat interested to wow, this is something quite different in the quantum computing space.
The idea that it was room temperature immediately allowed them to think that one day it could be portable and used on the battlefield in real time to assess sensor data and make interpretations based on it.
Did the MoD buy its own PT-1?
Yes, we're shipping one in four months.
The PT-1 is not so esoteric and complex that you can't transport it; they've purchased an actual physical device that they'll be installing on their own premises. This phase of quantum computing involves a lot of deep dives into the technology itself to find areas that are interesting to explore.
At Orca we're keen that customers should own their own hardware so that their tech teams can get under the hood, uncover how it works and explore how they can wire it differently.
How much was the contract?
We're just keeping it confidential, other than to say it is a different price point than people imagine a quantum computer to cost. I read this morning that another system cost $25 million to buy; we are a world away.
We're pushing for more affordable quantum systems, which drives us to build this system from off-the-shelf telecoms components as much as possible. These two philosophies come together to allow us to provide it with fewer additional resources than you might imagine, which would otherwise contribute to the cost
Do you have goals you aim to achieve by the end of the initial two-year period?
The main activities are delivering the hardware. On the application side, the main aim is to get the MoD up to speed and get them researching their own applications and algorithms.
The machine is going to be made available to a few of the MoD's partners, companies working in the quantum computing space. The aim is to get the device out there and allow these companies to explore different use cases using Orca's hardware. After that, they have signed for an upgrade to the system.
A lot of people describe this as the moon landing of our generation; it is a significant challenge but there's the chance to completely change the face of computing as we know it. Being given this opportunity to work with a significant customer is exciting for us.
Enter Quantum Newsletter
To get the latest quantum computing news, advice and insight, sign up to our newsletter