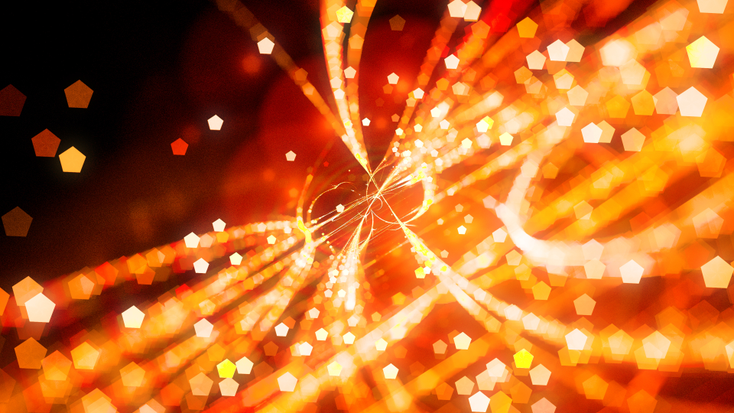 The trial is taking place over an open internet network.
Getty
The U.S. government is testing the world's first-ever post-quantum encryption communication over a government network.
Cybersecurity analysts say that quantum computers could break most modern cryptography when they become more powerful. Systems designed to be safe from this are referred to as post-quantum encryption computers.
Organizations dependent on secure communication are preparing to put solutions in place now.
The trial is taking place at a combined Air Force, Space Force and North American Aerospace Defense Command (NORAD) location over an open internet network on legacy equipment and systems.
The system uses QuProtect, a product designed by post-quantum cybersecurity specialist QuSecure to protect encrypted communications and data with quantum resilience using quantum secure channels.
Data transmitted cannot be decrypted by others unless they have the QuProtect system, and any adversary collecting the protected data to store would be unlikely to decrypt it in the future, even with
a quantum computer.
The deployment demonstrated it can protect data that previously used standard encryption without slowing the system.
"This is extremely significant because the U.S. government has not employed a post-quantum communications channel on premises before," said QuSecure head of federal operation Pete Ford.
"The QuProtect platform is performing exceptionally well with uninterrupted, continuous quantum channel uptime protecting formerly classically encrypted and quantum vulnerable asymmetric keys."
The program came about through QuSecure winning the small business innovation research (SBIR) government procurement contract for post-quantum cryptography solutions.
"With the current speed of business, commerce, warfare and everyday communications, QuProtect protects all data on existing systems and devices and does not slow the systems down," said Ford.
"This will lead to the large-scale deployments as a result of our SBIR contract with the government."
Read more about:
Enter Quantum Newsletter
To get the latest quantum computing news, advice and insight, sign up to our newsletter