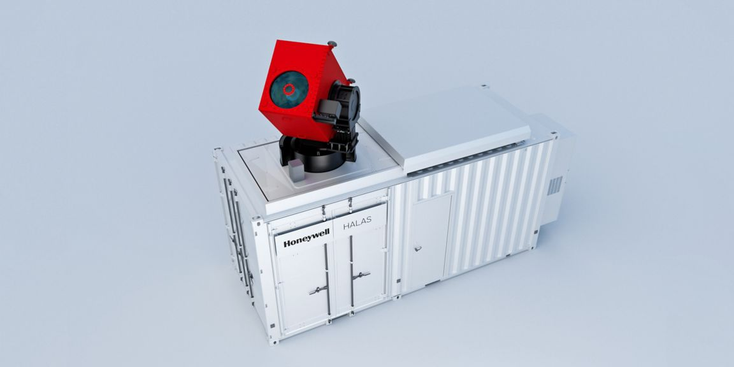 Aegiq's Atlas technology will enhance Honeywell's HALAS solution.
Honeywell
Quantum networking and computing company Aegiq has signed a memorandum of understanding with advanced technology multinational Honeywell to create a toolset to help deploy space payloads and related ground assets more effectively.
The collaboration intends to combine Honeywell's atmospheric sensing technology and Aegiq's emulation toolkit, which assures the link performance of the optical communication technologies used by small satellites.
Aegiq's Atlas toolkit simulates the performance of free-space optical and quantum communication networks, specifically quantum key distribution (QKD), enabling insight into network performance metrics.
It is expected to work alongside Honeywell's high-altitude lidar atmospheric sensing (HALAS) remotely operated, ground-based weather information system.
Speaking exclusively to Enter Quantum at the Defense and Security Equipment International event in London this week, Aegiq co-founder and CEO Maksym Sich said: "Aegiq has a pedigree in making compact but powerful
integrated photonics quantum hardware. We're working on a whole host of chip technology that expands us into the network and computing space.
"Our goal now is to enable businesses and customers to start using quantum technology. As well as Atlas, we're making announcements later this year around building that bridge. It's about de-risking the technology on multiple stages, making sure that you know your design is best and ensuring that you've definitely done the cost-benefit analysis for your payload design.
"What we're doing now with Honeywell and HALAS is giving the possibility of real-time assurance for any optical comms. They have a very neat technology, which is the high-altitude weather lidar. Atlas allows us to add real-time assurance there's no eavesdropping, completely separately from your quantum communications. You can build your predictions on the exact performance for that particular geographical location."
Sich added that the target customers for Atlas are any end users for satellite communication capability.
"These could range from government agencies who require secure communications all the way through to commercial companies and financial institutions, like banks, that are trying to get to the bottom line of what it means to them to have quantum key distribution with that extra level of assurance that comes from being able to pinpoint potential risks."
Read more about:
Enter Quantum Newsletter
To get the latest quantum computing news, advice and insight, sign up to our newsletter