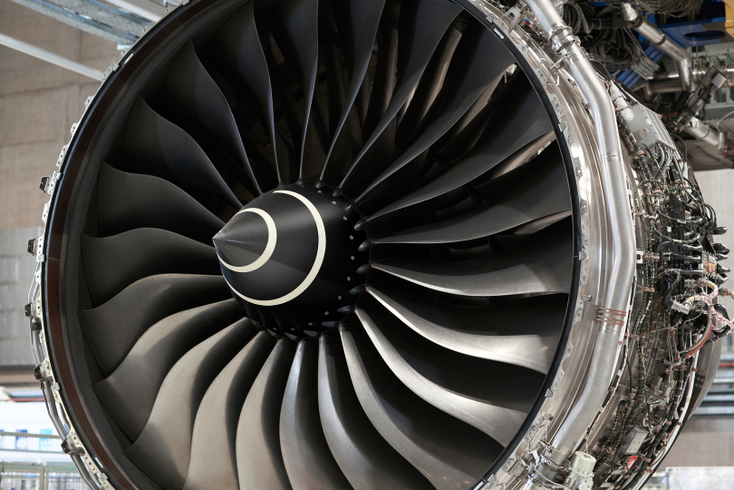 Quantum technologies are set to transform the aerospace industry.
Rolls-Royce
This article was contributed by Daniel Goldsmith, senior quantum technologist at U.K. innovation agency Digital Catapult.
Interest in quantum technology is growing as more businesses recognize the value and impact it could have on their operational efficiency and performance. While there is still much to be explored in the realm of quantum, one industry that stands to benefit from adopting this emerging technology is aerospace. 
Aerospace propels innovation, high-value manufacturing, job creation and global competitiveness, and the industry will soon be advanced by the onset of quantum solutions. Quantum sensing, quantum computing and quantum-safe encryption are among the technologies leading its adoption.
Quantum Optimization for Aerospace
For aerospace businesses to maximize profit and operate sustainably, they need to optimize their use of scarce resources. A growing number of companies in the industry face many with optimization because they operate in a complex environment where achieving
the best possible outcome is crucial.
Quantum technology is ideal for solving optimization problems classical computers struggle with, particularly when the number of possible options increases exponentially as the problem size grows. In contrast, quantum computers offer promising capabilities to efficiently solve these complex optimization problems.
At Digital Catapult, we have established qTAP, our quantum technology access program, which is focused on developing the quantum data center of the future and will provide aerospace companies with training, education, and access to quantum computing experts, to help them solve their optimization problems. These use cases include air cargo optimization, finding the optimal routing of engines through a maintenance, repairs and overhaul (MRO) network, supply chain optimization, and logistics management, demonstrating why and how quantum technology will transform the aerospace industry. 
Quantum Machine Learning and Simulation 
Another way that quantum is set to transform the aerospace industry is through quantum machine learning and simulating physical systems. For example, quantum machine learning (QML) algorithms can detect anomalies quickly and reliably. This includes predictive maintenance and detection of manufacturing defects, which are both important for safety-critical industries like aerospace.  
Moreover, as the aerospace industry continues to seek transformative advancements, quantum technology is emerging as a pivotal tool in driving innovation. The development of digital twins through quantum simulation offers unprecedented opportunities for businesses within the aerospace sector.
Rolls Royce's exploration of quantum-inspired computational fluid dynamics exemplifies the industry's commitment to leveraging quantum capabilities. By incorporating quantum simulation into the design process, aerospace companies can enhance material science, leading to the creation of superior aerospace materials. This integration of quantum technology with digital twins showcases the profound impact that quantum advancements could have on the aerospace industry, paving the way for groundbreaking developments and fueling future advancements in aerospace manufacturing and design. 
Another way that quantum technology is set to transform the aerospace industry is through sensing and communications. Quantum sensors offer highly precise measurements of various physical quantities, including frequency, acceleration, rotation rates, and electric and magnetic fields. In the aerospace industry, the accurate acceleration measurements provided by quantum sensors hold the potential to revolutionize navigation systems by enabling precise position calculation. 
As the aerospace industry is set to be transformed by the onset and implementation of quantum technologies, businesses within this sector must consider leveraging this technology to remain at the forefront of innovation and competition on the global stage. This is why Digital Catapult is running a user-led quantum technology access program with partners including ORCA computing, Riverlane, BT, PQ Shield and Kets. 
Aerospace companies are set to gain a competitive advantage by understanding the future benefits of secure quantum computing for their industry, upskilling their employees and encouraging innovation.
Read more about:
Enter Quantum Newsletter
To get the latest quantum computing news, advice and insight, sign up to our newsletter