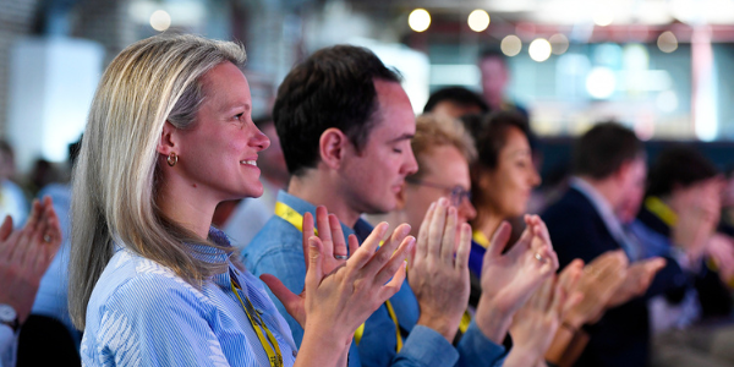 The Quantum Summit is coming to Austin.
Informa
The Quantum Computing Summit is coming to Austin, Texas, bringing a major conference and exhibition to the Austin Convention Center on November 2-3, 2022.
Co-located with IoT World and The AI Summit in the emerging tech hub, Quantum Austin features morning keynotes by industry leaders, two tracks of afternoon conference content, analyst-led workshops, interactive roundtable discussions and quantum-specific networking.
On day two, the audience can discover whether a "quantum winter" – the possibility that, if quantum computers fail to deliver enthusiasm will wane and funding will dry up – is coming. Other sessions address how the industry can commercialize quantum, the societal impact of quantum and the quantum investment landscape.
Afternoons on both days will be split into two tracks. The Quantum Readiness Track will dive into how enterprises can start to explore the power of quantum computing today, as well as how they can prepare their businesses to effectively leverage quantum use cases
of the future. And the Quantum Innovation Track will take a closer look at some of the most exciting technological breakthroughs in quantum computing, as well as how the industry can continue to fuel innovation at pace.
Because business and pleasure need not be mutually exclusive, as day one winds down attendees are invited to rotating local craft beer roundtables for a more relaxed session and some networking drinks. Several topic-led roundtables will take place at once, each moderated by a different expert speaker.
The moderators will rotate every 10 minutes, so attendees get a chance to engage with each topic. These are the quantum skills gap, quantum security, enterprise quantum readiness, quantum winter and quantum's role in sustainability.
For detailed information or participation, contact Enter Quantum Editor
.
Read more about:
Quantum Newsletter
To get the latest Quantum news, research, videos and content, sign up to our newsletter