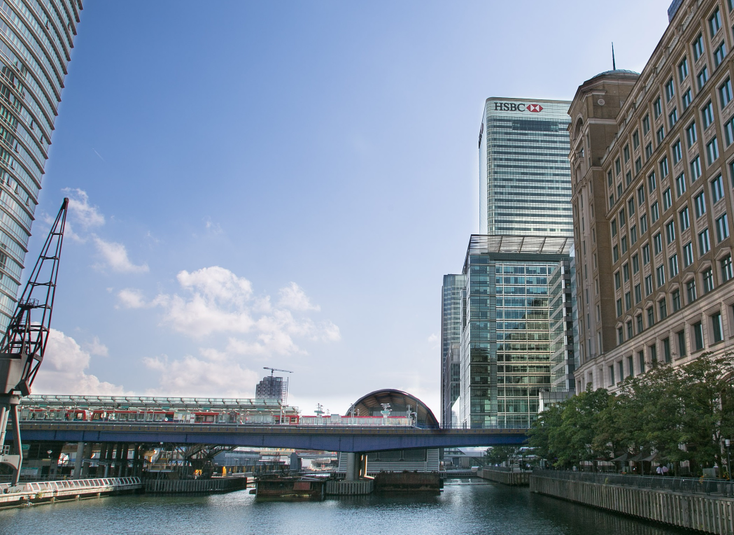 HSBC's London headquarters.
HSBC
HSBC has teamed with quantum-computing-as-a-service provider Terra Quantum to explore hybrid quantum technology applications on optimization challenges for business impact.
The project aims to demonstrate the potential of a hybrid quantum solution for complex financial services optimization challenges. One of these is collateral optimization, which involves allocating and managing collateral assets to meet regulatory requirements while minimizing costs.
Collateral optimization involves mathematical and algorithmic strategies to balance risks, liquidity and profitability. Classical computers use linear optimization solvers to balance these, but they struggle as more factors are added to the equation.
This sort of problem is well suited to quantum computing's ability to effectively handle optimization problems with many factors and could potentially scale better.
"Optimization of capital is one of the core functions in a bank. Quantum technologies have the potential to enhance optimization solutions
across many parts of a financial institution. We look forward to realizing the benefits of this in the near-term future," said Terra Quantum U.K. managing director Vishal Shete.
"Working with HSBC allows us to apply our cutting-edge technology to real-world use cases at a world-class leading financial institution. Hybrid quantum algorithms will revolutionize large-scale intractable optimization tasks in the future. We want to demonstrate some of that potential already today," said Terra Quantum CEO Markus Pflitsch.
 HSBC is an early adopter of quantum solutions in banking. It is partnering with Toshiba on
and working with Quantinuum on projects to explore
banking use cases for quantum computing
, including cybersecurity, fraud detection and natural language processing.
Enter Quantum Newsletter
To get the latest quantum computing news, advice and insight, sign up to our newsletter