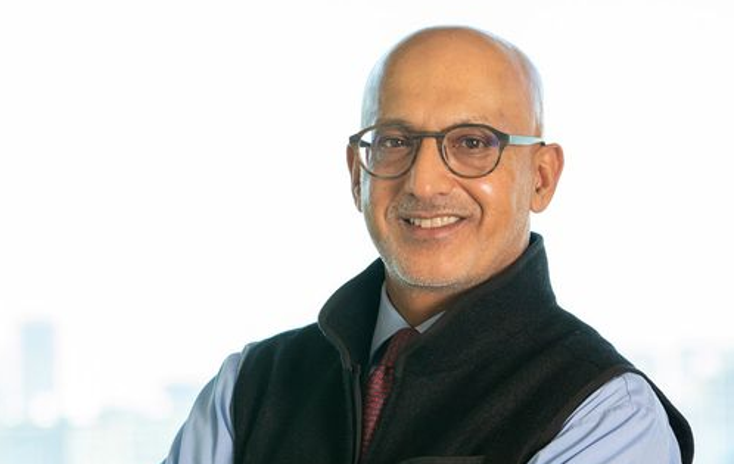 Quantinuum chief product officer Ilyas Khan
Quantinuum
Europe's largest bank, HSBC, is working with Quantinuum on projects to explore banking use cases for quantum computing, including cybersecurity, fraud detection and natural language processing.
One of the near-term use cases for quantum computing is strengthening cybersecurity.
HSBC and Quantinuum aim to demonstrate the use of quantum computing-hardened cryptographic keys to mitigate current and future cyber threats. They intend to combine them with post-quantum cryptographic algorithms to protect against cyber threats including those posed by future quantum computers.
The companies will use Quantinuum's Quantum Origin platform. This uses quantum algorithms on classical infrastructure to make unpredictable cryptographic keys that are used to protect transactions and make identification processes stronger. A third-party hardware security module (HSM) provider will run Quantum Origin. An HSM is a physical computing device that safeguards cryptographic keys.
Subscribe to the Enter
Quantum newsletter
Quantum machine learning and natural language processing
The second part of the collaboration will investigate longer-term applications for quantum computing, including quantum machine learning (QML) and quantum natural language processing (QNLP).
QML can be used for banking fraud detection. The companies aim to enhance current QML systems using Quantinuum's software development platform.
QNLP can enhance banking applications that use unstructured data, such as answering online customer support questions, analyzing market sentiments and predicting future performance. It trains quantum states and processes that encode word meanings.
"We are excited to embark on this partnership with Quantinuum and explore the further applications of Quantum technology in the financial services sector," said HSBC's global head of quantum technologies Philip Intalluria.
"Our collaboration provides us a great opportunity to access cutting-edge quantum hardware and take our use cases to a truly transformational level. We are looking forward to seeing the results of our joint work and bring long-term value to the bank."
Quantinuum chief product officer Ilyas Khan added: "Our collaboration with HSBC brings together deep expertise in the application of quantum computing across a set of areas that are critical in global finance, such as protecting vital data and assets, managing risk and creating first-of-its-kind customer service approaches.
"As we move towards quantum computers that simply cannot be simulated by classical computers, customers will benefit from significant value in terms of innovation, knowledge."
Enter Quantum Newsletter
To get the latest quantum computing news, advice and insight, sign up to our newsletter