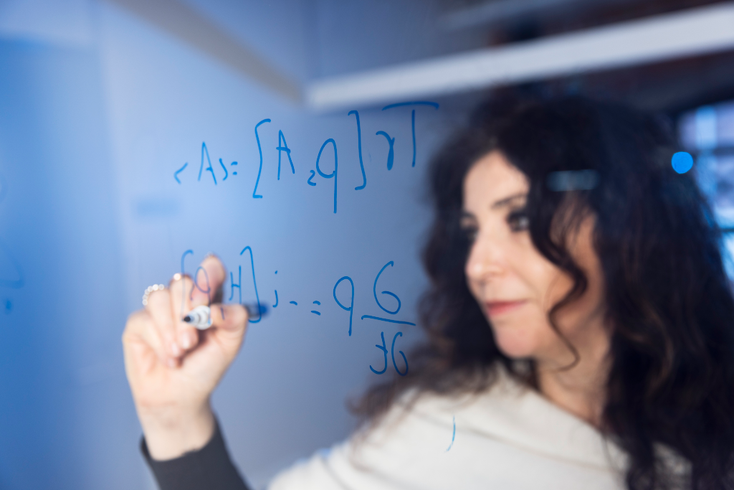 Algorithmiq CEO and co-founder Sabrina Maniscalco.
Algorithmiq
IBM is working with quantum algorithm specialist
to further develop quantum algorithms that attempt to solve complex issues in life sciences with the eventual aim of demonstrating quantum advantage.
Quantum startup Algorithmiq develops quantum algorithms to facilitate the development of new drugs and other treatments better tailored to individual patients.
It also aims to reduce the time to market of new drugs and reduce any harmful effects. According to the company, it currently takes a decade and $1 billion to bring a new drug to market.
As part of the engagement, Algorithmiq becomes part of the IBM Quantum Network, offering the Algorithmiq team access to IBM's hardware, software and quantum applications expertise to enhance algorithm development on near-term quantum hardware.
Together they plan to address how to overcome the main bottlenecks in today's noisy, intermediate-scale quantum (NISQ) computers, such as limited speed, accuracy and scale, for complex quantum chemistry
simulations.
Algorithmiq has already demonstrated runtime in hybrid quantum-classical algorithms and post-processing strategies for error mitigation that improve the accuracy of quantum chemistry simulations.
"We are delighted to collaborate with IBM as we look to combine our world-leading quantum algorithms with IBM's best-in-class hardware and quantum chemistry expertise toward realizing the full potential of the technology for quantum chemistry simulations," said Algorithmiq CEO and co-founder Sabrina Maniscalco.
"Quantum computing holds the key to revolutionizing the process of drug discovery and development. We couldn't be more thrilled to be collaborating with a giant of the technology industry in our pursuit of this mission, placing ourselves at the forefront of innovation and the race to prove useful quantum advantage in the space."
"IBM believes the demonstration of quantum advantage in areas such as quantum chemistry is possible this decade." said IBM Research global leader for advanced algorithms for quantum simulations Ivano Tavernelli. "We are impressed by the promising results they have achieved to date in improving the performance of near-term quantum algorithms.
"We are glad to support Algorithmiq's ambition through the IBM Quantum Network and believe that the company's work could be pivotal in carving a path towards demonstrating quantum advantage with near-term quantum algorithms."
Read more about:
Enter Quantum Newsletter
To get the latest quantum computing news, advice and insight, sign up to our newsletter