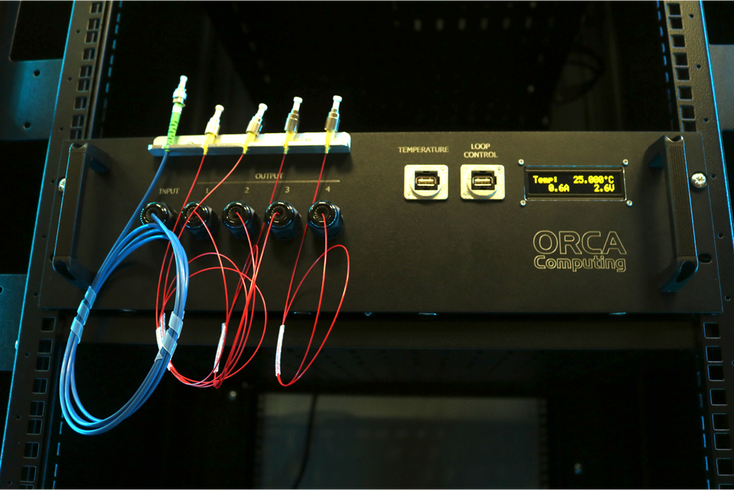 Orca Computing is providing its PT-1 room-temperature quantum processor.
Orca Computing
The Israeli Innovation Authority has announced that it is to establish a quantum computing R&D center of excellence.
The Israel Quantum Computing Center forms part of the $39 million Israel National Quantum Initiative (INQI) launched in 2018 to support quantum research, develop skills and support industrial projects.
Orit Farkash-Hacohen, Israeli minister of innovation, science and technology, described the new center as "a substantial leap in the Israeli civilian technology's fortitude."
The work is expected to be carried out by an international consortium headed by Israeli quantum control solutions provider Quantum Machines, which plans to provide its Quantum Orchestration Platform for the INQI quantum computer.
The facility has bought a PT-1 quantum computer from British quantum computer developer Orca Computing, the same photonics-based room-temperature computer the British Ministry of Defense recently purchased.
"We're delighted to help establish quantum computing in Israel and look forward
to developing applications and uses. This is a significant milestone for us as the second sale we've made to a government. It also involves a commitment beyond the initial computer to future upgraded models," said ORCA Computing CEO Richard Murray.
Other consortium members include:
Elbit Systems leads the design of quantum applications for the government sector

QuantWare for its superconducting Quantum Processing Units (QPUs)

ColdQuanta for its cold atoms-based quantum computing system

ParTec for a High-Performance Computing (HPC) platform and facilitate the integration of quantum and classical computing platforms into a hybrid solution

Classiq and Super.tech for application layer capabilities
"We look forward to working with the Israel Innovation Authority to lead the development of the country's first fully functioning quantum computing center," said Quantum Machines co-founder and CEO Itamar Sivan.
"The open architecture approach that Quantum Machines and our world-leading partners in the consortium enable, will ensure compatibility with the quantum technologies of the future. This will allow the center's quantum computer to scale from tens of qubits today, to hundreds and thousands of qubits in the next few years.
"Our goal is to give Israeli companies access to the most advanced quantum technologies and services so that they can develop deep quantum expertise across industry and academia. This expertise will allow Israeli companies across a broad range of sectors and industries to gain a leading global position." 
Enter Quantum Newsletter
To get the latest quantum computing news, advice and insight, sign up to our newsletter