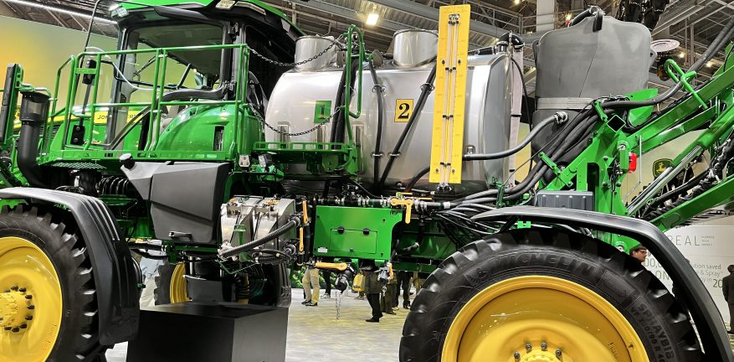 Jon Deere' Seed and Spray machine.
Chuck Martin
John Deere is taking automated farming to the next level by introducing a new capability using sensors and robotics to allow farmers to more precisely seed and fertilize their crops.
The new technology introduced at CES this week is called Exact Shot and cuts down on the amount of fertilizer needed when planting by inserting starter fertilizer onto seeds at the moment they are planted. This replaces the traditional process of applying a continuous flow of fertilizer over the entire row of seeds.
Sensors are used to identify the moment each seed is set to go into the soil.
A massive farming machine displayed at CES now can be used to identify what is a crop and what is a weed and match fertilizer and weed killer appropriately in real time.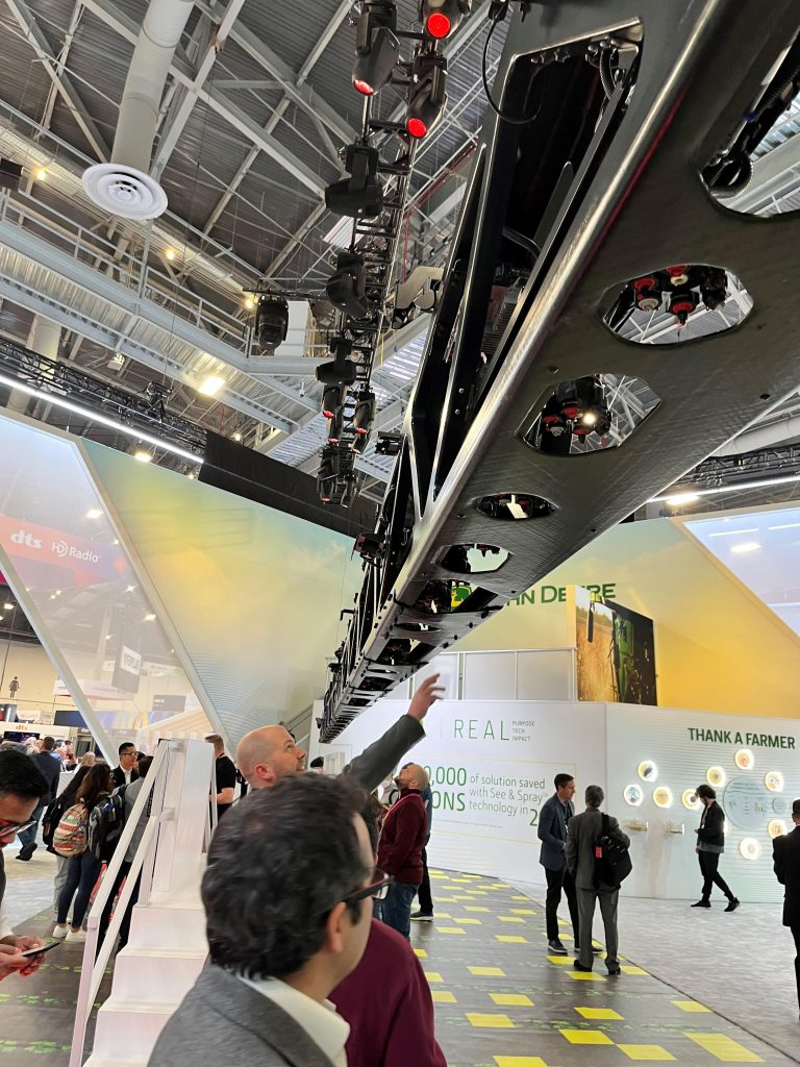 Enter Quantum Newsletter
To get the latest quantum computing news, advice and insight, sign up to our newsletter