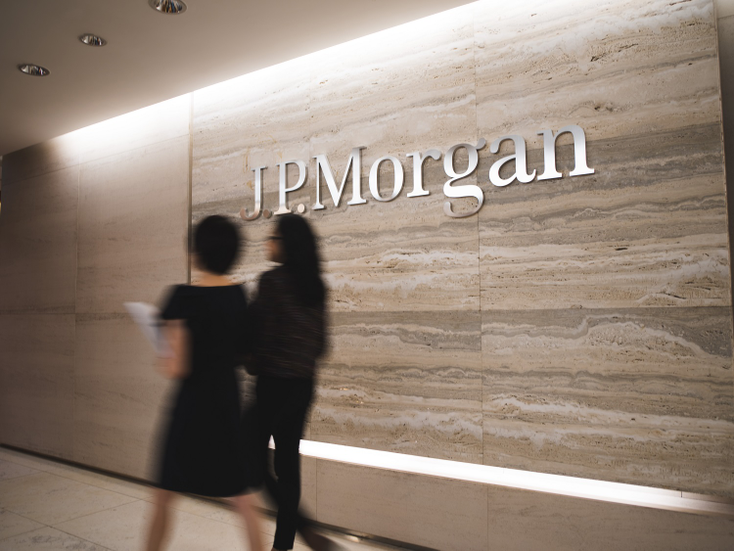 JPMorgan researchers used quantum NLP to summarize documents.
JPMorgan
JPMorgan Chase researchers have successfully demonstrated using quantum algorithms to summarize documents using natural language processing (NLP).
Banks often need to provide summaries of documents for their customers that might otherwise be too long to read. They automate this using a process called extractive summarization, which uses NLP to extract sentences that represent the most relevant information from the original text.
NLP enables computers to understand text and spoken words like humans using artificial intelligence. It is a potential use case for quantum computing as it is a complex optimization process, an application particularly suited to quantum algorithms.
The Global Technology Applied Research Center at JPMorgan Chase carried out a range of constrained optimization experiments using quantum algorithms, including the one using NLP for document summarization. 
The objective of the experiment was to produce a condensed text summary by selecting sentences verbatim from the original
text that best delivered its meaning with a limited number of sentences and without redundancy. 
The research was led by managing director, distinguished engineer and head of global technology applied research at JPMorgan, Marco Pistoia.
Pistoia said that constrained optimization problems, such as extractive summarization, are ubiquitous in banks, so finding solutions to constrained optimization problems could positively impact all banking customers. However, the quantum NLP solution is not yet ready for commercialization.
"Quantum computers are not yet that powerful, but we're getting closer," Pistoia said. 
"These results demonstrate how algorithm and hardware progress is bringing the prospect of quantum advantage closer, which can be leveraged across many industries."
The team used a 20-qubit Quantinuum H-series quantum computer to process the quantum algorithms and published the results in the science journal Nature.
The researchers note that the optimization algorithm built for this experiment could also be used across other industries, for example, transportation, because the underlying algorithm is the same in many cases.  
Enter Quantum Newsletter
To get the latest quantum computing news, advice and insight, sign up to our newsletter