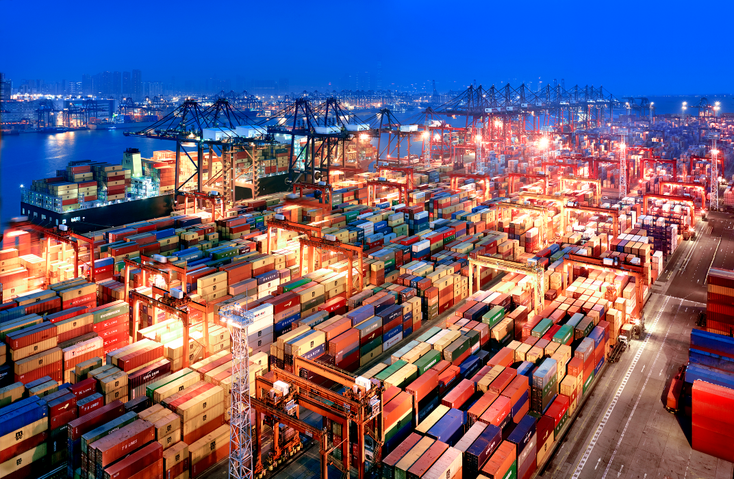 IBM and Quantum-South are investigating quantum applications for logistics.
Getty
Startup Quantum-South has joined the IBM Quantum Network to explore quantum computing applications to make air and maritime logistics more efficient. 
Quantum-South currently uses quantum-compatible algorithms on classical computers to solve complex optimization problems for air and maritime cargo.  
The company now aims to demonstrate that they can be performed more effectively using quantum computing, with the ultimate aim of helping cargo industry companies increase revenue, reduce cost, save fuel and be more efficient. 
Quantum-South is the first company in Latin America to join the IBM Quantum Network, giving the company access to IBM's quantum computing systems and expertise, and the ability to use Qiskit Runtime, IBM's quantum computing service and programming model that allows users to optimize workloads and efficiently execute them on quantum systems at scale.  
Quantum-South plans to upskill its workforce in quantum computing expertise so they can work out new ways of using quantum
solutions to solve cargo industry problems.  
The company will work on quantum computing applications for data-heavy and processing-intensive air and maritime cargo use cases, running the solutions on IBM Quantum technology. Applications include efficient container cargo management and fuel optimization scenarios for airplanes.  
It also intends to investigate financial services use cases for asset portfolio optimization. 
"Based on our research and product development strategy, we plan to use IBM Quantum technology and resources to continue building and deepening competencies in quantum computing to apply it to cargo industry use cases," said Quantum-South co-founder Rafael Sotelo. 
Read more about:
Enter Quantum Newsletter
To get the latest quantum computing news, advice and insight, sign up to our newsletter