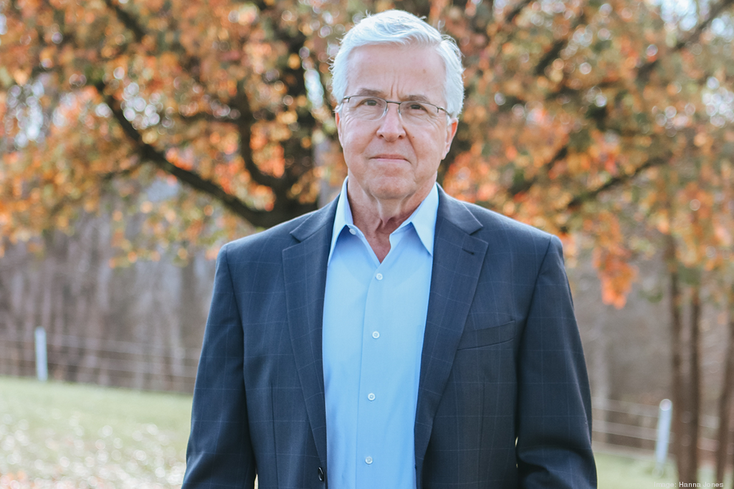 QCI CEO Bob Liscouski
QCI
Quantum hardware and software company Quantum Computing Inc. (QCI) recently
(QIS), a wholly-owned subsidiary to deliver quantum solutions to the U.S. government and the Department of Defense (DOD).
Just two days later, the new spinout was awarded a contract to test quantum photonic systems for lidar remote sensing applications used by NASA. These is aimed at predicting the effects of climate change by measuring the physical properties of snowpacks, including how much water could be released when the snow melts.
QCI CEO Bob Liscouski discusses the need for the new company, why its Arizona location matters and quantum's role in the environment and sustainability.
Enter Quantum: Why was it important to launch QIS as a separate concern from QCI's main business?
Bob Liscouski: Western governments require companies to meet certain criteria in sensitive technology areas to be able to deal with them. They want us to have security-cleared personnel for classified work. It's a basic
business reason to ensure that we can be compliant with U.S. government regulations and contract requirements.
QIS will operate from a new facility in Arizona, which is a tech hub. Why is the location important?
The first part of that is we are going to be pursuing money coming from the CHIPS and Science Act that was passed last year, focused on reestablishing U.S. production of chip manufacturing.
There's also U.S. investment into R&D and we as QCI can fill that need to be able to develop and build our own quantum photonic chips. These are special-use chips for quantum computing, particularly photonic quantum computing.
We need to have a good state partner to do that and put a package to the government that demonstrates we have state support, private sector support, potential customers and our own investment to be able to do that. One of those states that we've been talking to is Arizona, as a result of the business relationships that we've developed there.
It's also a nexus for technology development. They have a quantum network center, an optics center, and the University of Arizona in Tucson has an optics focus and the Center for Quantum Networks. There are government clients there as well as supply chain and manufacturing partners.
QCI is known as a full-stack quantum computing company, but you're working in related quantum technologies as well. How important is it to be able to work on projects that use both?
Since we did the acquisition (of quantum hardware company QPhoton) last year, the combination of our intellectual property and QPhoton's has positioned us in the marketplace not just from a quantum computing standpoint but also from these adjacent quantum technologies. These include lidar, medical imaging and cybersecurity.
We have a real focus on the cybersecurity component because I have a background in cyber. My Department of Homeland Security experience was very formative for that. We think we can address some post-quantum cryptography concerns with our quantum technologies. Our shareholders and the general commercial public need to know that we were not a one-trick pony; we have these other computing capabilities and adjacent quantum technologies that give this company a strong and broad foundation in the cloud technology space.
Tell me about QSI's first contract with NASA to test a quantum photonic system that's going to observe ice packs on Earth.
Our QPhoton colleagues had been doing some preliminary work on this with NASA. We took that IP and some of the nascent work they had done on lidar and demonstrated that this technology can be scaled up into a deployment in space. It involves further IT development and testing of that technology to be deployed on satellites and potentially the space station.
Even though it is government use in this case, it has wide applicability in the civilian space for environmental monitoring. This is where we think quantum computing is going to yield significant benefits. It's not just military or defense where the world needs those kinds of technologies to come together. The environment is a big deal.
What other ways is quantum solving environmental problems?
The
BMW vehicle sensor placement problem
put us on the map and gave us an opening into the community about what we could do. What was interesting about that problem is that it ran on classical computers and they did a great job. We need to start thinking about where quantum computing is going to outperform classical computers.
However, what gets overlooked is the amount of power that it takes to do classical computing versus using a quantum computer. It took megawatts to process the problem. It took us less than 100 watts of power to run the same problem on our quantum computer. So that's a really interesting environmental play right there.
Enter Quantum Newsletter
To get the latest quantum computing news, advice and insight, sign up to our newsletter