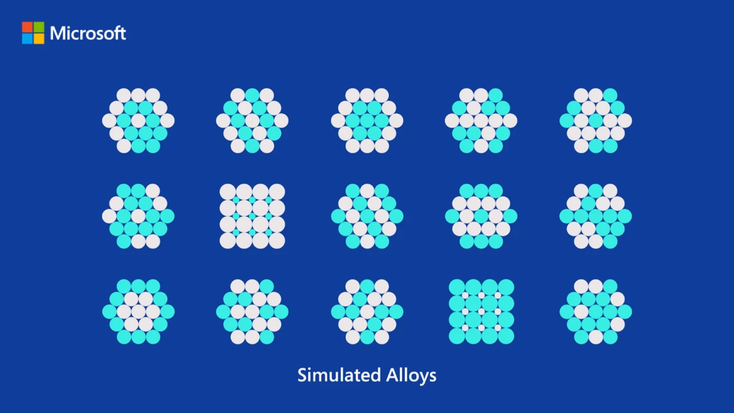 Quantum computing could help design alternative alloy catalysts that use less platinum.
Microsoft Azure
Johnson Matthey is using Microsoft's Azure Quantum computing cloud service to develop improved fuel cell catalysts, meet sustainability goals and accelerate complex chemistry problems.
According to the company, one in three cars on the road uses a Johnson Matthey catalyst in the exhaust system, helping to reduce harmful emissions. It has already used Azure high-performance computing (HPC) to accelerate nanoparticle simulations for discovering new catalysts.
However, the hardest chemistry problems cannot be solved using classical computing, so the company has turned to Azure to determine what benefits quantum computing could offer.
Azure is supporting Johnson Matthey on its quantum journey by co-developing hybrid workflows and code to tackle problems HPC cannot and to be ready to innovate faster when scaled quantum systems become available.
"Since we're using Azure, we are quantum-ready and on the path to tap into the power of quantum computers once available in the cloud through Azure Quantum,"
said Johnson Matthey Technology Center research manager Glenn Jones. "This will revolutionize how we conduct chemistry simulations."
Johnson Matthey has seen a two-fold acceleration in quantum chemistry calculations to date and aims to use quantum computing to help deliver a zero-carbon future through breakthroughs in chemical and materials science. One of its targets is further improving catalysts for the hydrogen fuel cells that power trucks and buses.
Platinum is currently the most effective catalyst for hydrogen fuel cells, but it is rare and expensive. Quantum computing could help design alternative alloy catalysts that use less platinum, driving down the cost of fuel cell technology by simulating complex atomic interactions within materials.
Read more about:
Enter Quantum Newsletter
To get the latest quantum computing news, advice and insight, sign up to our newsletter