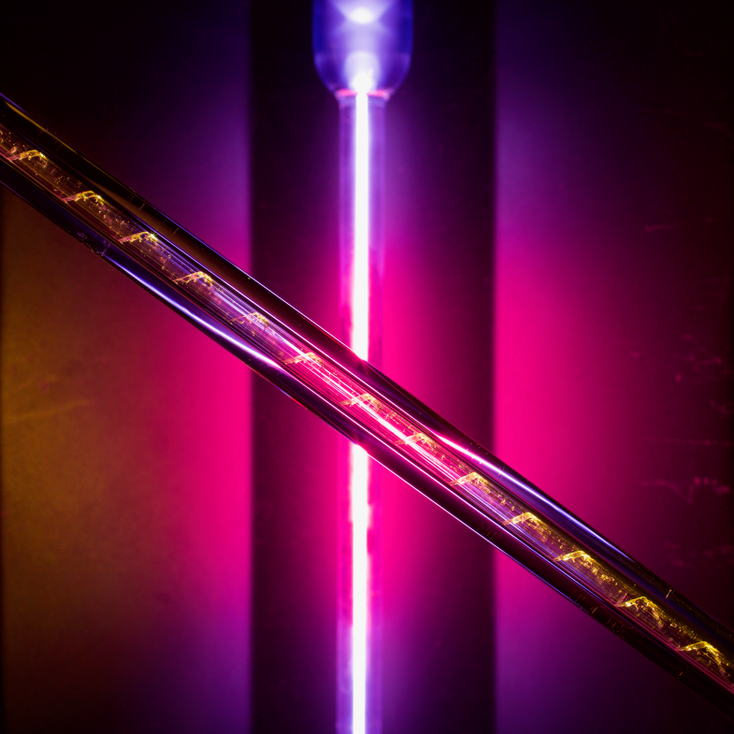 The Orca PT-1 quantum computer uses photonic qubits.
Orca
The British Ministry of Defense (MoD) has purchased a quantum computer from Orca Computing and is working with the company to develop future data processing capabilities.
Over a year-long collaboration, the MoD plans to use Orca's PT-1 model, believed to be the first computer of its kind to operate at room temperature and be based on-premises. 
The Orca PT-1 uses photonic qubits – single units of light – and does not require bulky refrigeration. This means it may be mounted into a compact, plug-and-play rack-mounted system built with readily available components, such as standard optical fiber.
The ministry plans to work with partners to develop applications for PT-1.
Orca has developed software for PT-1 that enables it to be used for complex machine learning and optimization tasks, including image analysis, handwriting recognition and decision making. 
"This work with Orca Computing
is a milestone moment for the MoD," said Stephen Till, fellow at the Defense Science and Technology Laboratory, the MoD's scientific research agency. "Accessing our own quantum computing hardware will accelerate our understanding of quantum computing, and the computer's room-temperature operation will also give us the flexibility to use it in different locations for different requirements.
"We expect the Orca system to provide significantly improved latency, the speed at which we can read and write to the quantum computer. This is important for hybrid algorithms, which require multiple handovers between quantum and classical systems." 
Orca CEO Richard Murray added: "We're delighted to be working with the MoD. This represents a significant vote of confidence, particularly given the critical importance of national defense.
"While there has been much discussion and debate in the industry over the realities of near-term quantum computing, our partnership with MoD gives us hands-on close interaction, and working with real hardware will help us to jointly discover new applications of this revolutionary new technology."   
Orca recently announced a $15M Series A funding round.
Quantum Newsletter
To get the latest Quantum news, research, videos and content, sign up to our newsletter