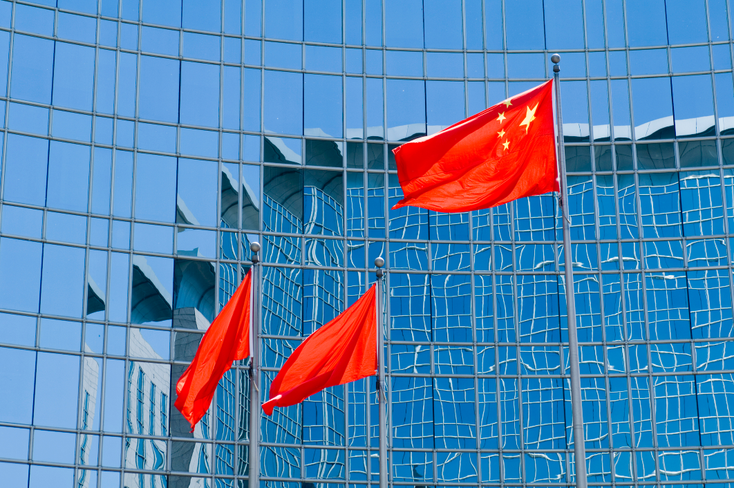 China Mobile has launched the country's largest cloud quantum computing platform.
Getty
China Launches Its Largest Quantum Cloud Platform
China Mobile, the largest telecommunications operator in China, has launched the country's largest cloud quantum computing platform in partnership with China Electronics Technology Group Corp (CETGC).
It is the first system-level platform to offer a hybrid quantum-classical capability. It connects China Mobile's existing public cloud service to 20-qubit quantum computers designed and built by CETGC, China Mobile said in a statement.
13 Companies Offer Quantum-as-a-Service
Quantum computing is set to transform many sectors over the coming years. However, very few quantum computers are commercially available, and sufficiently powerful models are prohibitively expensive to most enterprises, as well as requiring bulky refrigeration units in many cases.
Cloud-based quantum computing offers developers, researchers, and businesses a platform to develop and test quantum algorithms on real quantum computers or simulators via the
cloud. Several large IT companies and a few smaller companies provide this type of cloud service, known as quantum-as-a-service (QaaS), and while access can be expensive for corporate users, some offer access free to researchers.
Phasecraft Targets Quantum Advantage with $17M Funding
Quantum algorithm specialist Phasecraft has said it aims to target quantum advantage, defined as when quantum computers outperform classical computers on real-world problems, with its latest funding round.
The company closed a $16.55 million series A funding round led by Silicon Valley deep-tech venture capital company Playground Global along with AlbionVC, and existing investors Episode1, Parkwalk Advisors, LCIF and UCL Technology Fund.
Agencies Release Quantum Readiness Factsheet
Three U.S. government agencies have released a factsheet that aims to guide organizations through the process of migrating to post-quantum cryptography (PQC) standards.
The guide aims to inform organizations, especially those that support critical infrastructure, of the threat of quantum computers to the public key encryption they rely upon to transmit data securely.
How Quantum Computing is Supporting Financial Services
Practical quantum computing is often quoted as being 10 years away, but financial services is one of the sectors already demonstrating benefits from its early adoption.
Quantum computing use cases for financial organizations involve solving complex problems that have too many variables for classical computers to be able to return a result on a realistic timescale. These include making accurate predictions of markets, predicting trading signals in financial markets, calculating credit-decision outcomes, portfolio optimization, risk mitigation and identifying fraudulent activity.
Enter Quantum Newsletter
To get the latest quantum computing news, advice and insight, sign up to our newsletter