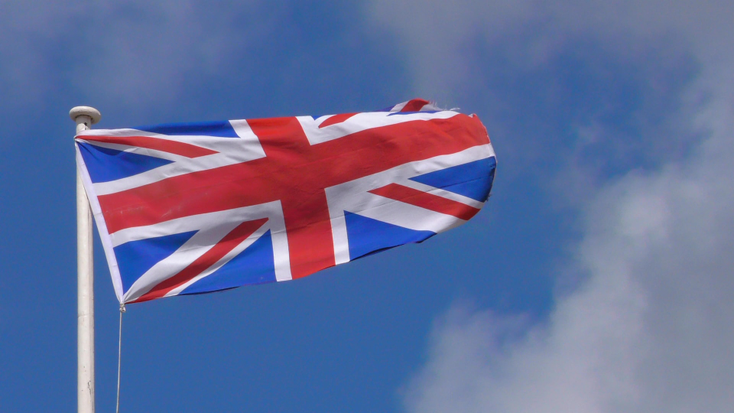 The UK government has unveiled its new digital strategy at London Tech Week.
Unsplash
The U.K. government has unveiled its new 
 designed as a single vision to grow its digital economy by addressing tech sector skills, investment and infrastructure. 
Unveiled at 
 by digital minister Chris Philp, the strategy is aimed toward growing the economy and creating more "high-skilled, high wage jobs by cementing the U.K. as a global tech superpower." 
"Developed economies face long-term challenges around growth, productivity and real wages. Just as Thatcher unleashed the power of the market to transform our economy in the 1980s, unleashing the power of the tech sector will transform our economy today," Philp said.
The government has set out six missions it needs to deliver for sustained digital growth:
1. Transformed public services that achieve the right outcomes
2. One Login for government
3. Better data to power decision making
4. Secure, efficient and sustainable technology
5. Digital skills at scale
6. A system that unlocks digital transformation 
The foundation
aspect of the strategy outlines a determination to embed digital approaches into policy and design to ensure the country is digitally secure from "hostile state threats."
All governmental departments will be given access to a data marketplace and will agree to co-develop a single ownership model for data assets. Around half of any issues related to data that arise will be required to be resolved in an as-yet-unspecified timeframe.
The strategy also outlines plans to maintain and grow government investment in research and development.
Commitments to investing in R&D would allow for increased commercialization of ideas from academic environments, the proposal suggests, with particular focuses on AI, blockchain and quantum computing.
"We must also actively seek to grow the U.K.'s existing expertise in the foundational deep technologies of the future, such as artificial intelligence, next-generation semiconductors, digital twins, autonomous systems and quantum computing," the strategy reads.
The U.K. is already funding several hundred scholarships and PhDs covering AI and data science, with the new digital strategy stressing further intent to support skill development. The newly set up 
 will be tasked with liaising between government and industry to further address the digital skills shortage.
The Digital Strategy also suggests the U.K.'s intentions to play a leading role in international cooperation in terms of tech and AI. It stressed the need to "ensure that openness, freedom and a multi-stakeholder approach underpin global tech governance."
Sustainability is another key focus with all governmental departments required to increase sustainability throughout the life cycle of their technology and services.
A review of the U.K.'s future compute needs is also part of the strategy. Rishi Sunak, the chancellor of the exchequer, 
 that Professor Zoubin Ghahramani, VP of research at Google AI and director of Google Brain, will be leading the review.
For more stories like this and to keep up-to-date with quantum computing news, subscribe to our 
.
Read more about:
Enter Quantum Newsletter
To get the latest quantum computing news, advice and insight, sign up to our newsletter