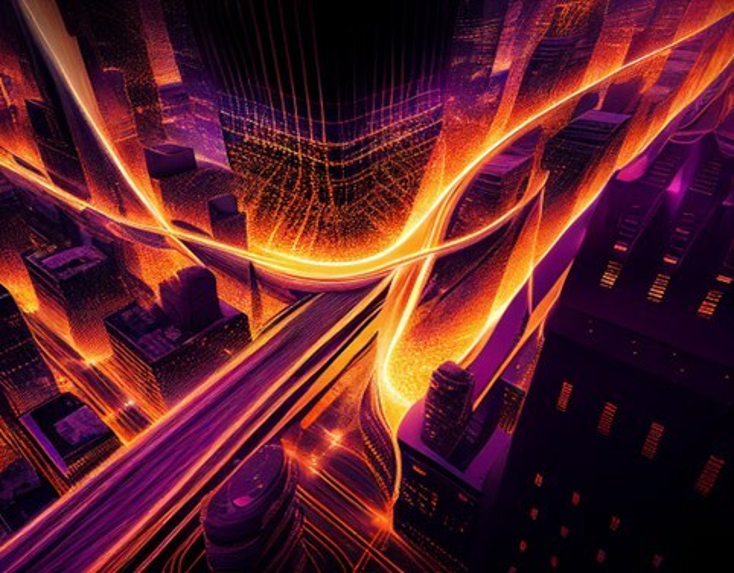 NYU and Qunnect have begun quantum networking experiments
Qunnect
New York University (NYU) and quantum internet company Qunnect have successfully transmitted quantum information across 10 miles of standard telecom fiber in New York City. The project links the Brooklyn Navy Yard to NYU's Manhattan campus using Qunnect's cutting-edge quantum-secure networking technology.
The pioneering achievement represents a significant advancement for network protocols. It also presents opportunities for financial services, telecom entities and critical New York infrastructure to further explore quantum networking solutions.
For the test, Qunnect and NYU's Center for Quantum Information Physics transmitted entangled photonic qubits, at a rate of 15,000 pairs/second via a fiber optic cable, achieving a 99% uptime. The project used quantum entanglement, a sensitive state that demands stringent monitoring. 
In prior attempts, scientists could only achieve brief operational periods for quantum networks. This latest accomplishment relies on Qunnect's GothamQ network, which
uses conventional commercial fiber optic cable and has a node linked to NYU's Manhattan site.
"This foundational achievement will pave the way for future expansion of an underground, high-capacity fiber optic network connecting NYU with New York City's other institutions, including financial and banking centers and technology companies, through quantum communication and computing," said NYU vice provost for research and chief research officer Stacie Grossman Bloom.
The collaborative effort between NYU and Qunnect has pushed the boundaries of quantum networking and showcased the tangible benefits it can bring to urban centers like New York. 
"This test represents the next step in building a quantum network that engages clients in critical industries that need to future-proof their security," said Qunnect CEO Noel Goddard.
Quantum networks could significantly bolster data transmission security, enhancing communication, computing and cybersecurity capabilities. According to Qunnect, its quantum networking approach could provide robust defense mechanisms against network tapping, making intrusions easily detectable.  
Read more about:
Enter Quantum Newsletter
To get the latest quantum computing news, advice and insight, sign up to our newsletter