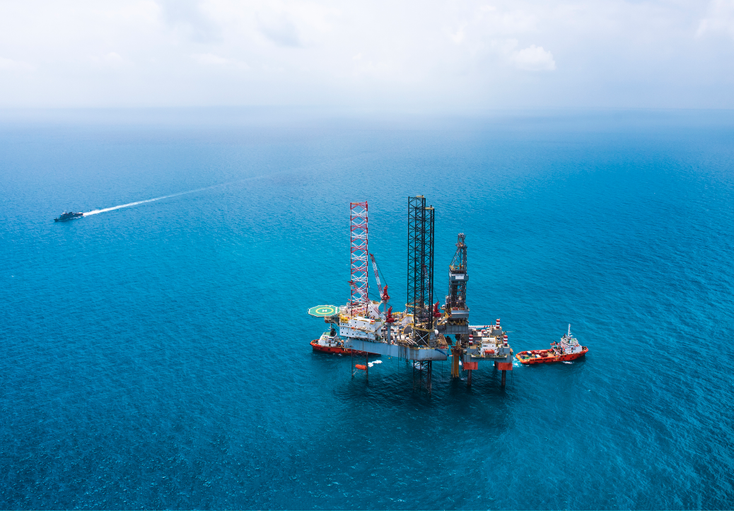 An offshore oil rig.
Getty
The oil and gas industry has traditionally relied on classical supercomputers to solve complex, multifactor problems to optimize operations. However, they can perform poorly when calculations involve multiple simultaneous variables.
Energy internationals, including BP, ExxonMobil, Equinor, Shell and TotalEnergies, are investigating whether quantum computing could help tackle the most complex business challenges.
Use cases include understanding subsurface geology, molecular modeling, emission mitigation and locating drilling positions. They could also help identify novel materials for carbon capture and storage to help meet emissions targets, align demand with production and optimize supply chains.
"Although the technology is still in the research and development stage, its potential use cases in the oil and gas industry are numerous and are likely to expand," said GlobalData oil and gas analyst Ravindra Puranik.
"Several promising areas of application have been identified and companies are
collaborating with technology players to advance their research. Oil majors, such as BP and ExxonMobil have joined IBM's Q Network to develop quantum computers that will increase the understanding of subsurface geology."
According to GlobalData's "Quantum Computing in Oil and Gas" report, many companies are prioritizing upstream use cases and they have registered numerous patents related to the application of quantum computing in oil well drilling.
Some companies are partnering with quantum providers to further their research. For example, BP and ExxonMobil have partnered with IBM's Q Network to develop quantum computers, enhancing the understanding of subsurface geology.
Read more about:
Enter Quantum Newsletter
To get the latest quantum computing news, advice and insight, sign up to our newsletter