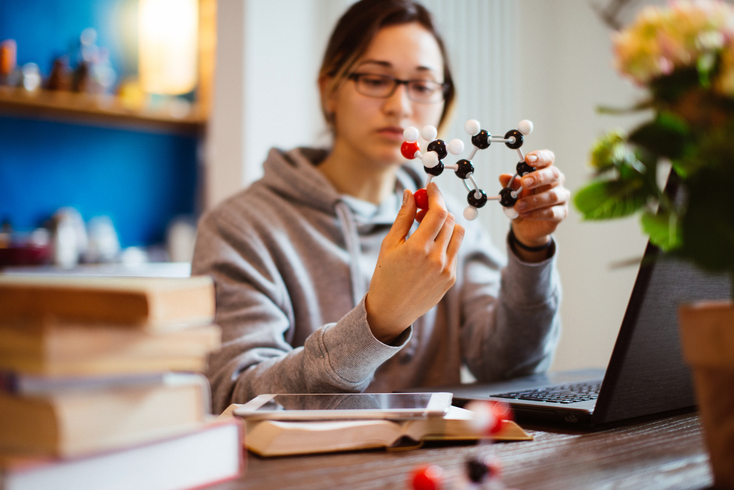 Physical simulation use cases are where quantum computers will likely show their fullest potential.
Getty
Physical simulation of molecular and chemical reactions may be the prime commercial opportunity for quantum computers. While there is strong near-term interest in using quantum computers for combinatorial optimization and quantum machine learning (QML) use cases, physical simulation use cases are where quantum computers will likely show their fullest potential.
This was the key finding of the latest
quantum computing vendor survey
by research firm Omdia. A total of 29 respondents participated in the global, anonymous survey that took place between July to August.
"Currently, there is a clearer path toward true exponential quantum advantage in simulation but not for combinatorial optimization and QML," said Omdia chief quantum computing analyst Sam Lucero in the report.
"Correspondingly, vendors rate certain verticals, such as chemicals, materials and life sciences, which have a strong interest in physical simulation use cases, as among their top commercial opportunities."
The vendors said continuing
quantum computer hardware immaturity is a key challenge for the industry. As a result, many quantum computer software vendors are relying on "quantum-inspired" offerings and doubling down on consulting revenue streams.
Vendors also noted the need for more funding, which reflects how expensive the development of quantum computer technology is (especially hardware) as well the long length of time before vendors can derive significant revenue from primary sales of quantum computer technology.
Three Types of Quantum Advantage
The term "quantum advantage" remains divisive as it is used in different ways to mean different things. Omdia treated the three types of commercial advantage, computational advantage and tractability advantage separately in its report.
Commercial advantage means an improvement in speed, cost, efficiency or quality over the typical classical computing commercial alternative for a problem of commercial interest.
"Unsurprisingly, respondents were most bullish about the near-term prospects for commercial advantage, with a plurality of respondents believing it will be achieved before 2026," said Lucero.
"Indeed, a large share of respondents in our adopter survey already claim to see an advantage in their use of quantum computer technology. Even here, though, there is a wide diversity of opinion, with some respondents even selecting beyond 2032."
Respondents cluster in the 2027 and 2028 timeframe as most likely for achieving computational quantum advantage. This means a quantum computer can outperform the best classical computers running specific algorithms.
Most respondents selected "beyond 2032" for reaching tractability advantage, which is defined as the point at which even the fastest classical supercomputers cannot perform the computation on any reasonable human timescale. However, one respondent to the survey thought that fault-tolerant quantum computing —the basis for a tractability advantage—would be reached in 2026.
Read more about:
Enter Quantum Newsletter
To get the latest quantum computing news, advice and insight, sign up to our newsletter