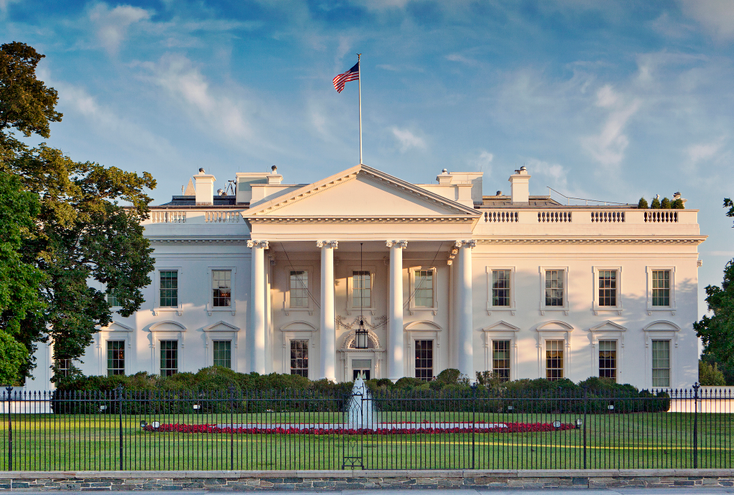 The legislation aims to overcome the cyber threat posed by quantum computers.
Getty
President Biden has signed legislation encouraging federal government agencies to use quantum decryption-resistant technology. The U.S. Senate passed the bipartisan Quantum Computing Cybersecurity Preparedness Act earlier this month. Senators Rob Portman and Maggie Hassan co-sponsored companion legislation that the U.S. House of Representatives passed in July. 
The law seeks to protect federal government systems and data from the threat of quantum-enabled data breaches. The enacted legislation aims to overcome the threat of near-future quantum computers defeating current cryptographic algorithms, an event known as "Q Day". 
According to experts, quantum computing will develop this capability in the next five to 10 years. Once achieved, quantum computing will render digital data encrypted using current encryption techniques vulnerable to cyber threat actors.
The bill has two main parts. The first states that the Office of Management and Budget (OMB) must prioritize the switch to post-quantum
cryptography within a year of NIST issuing new guidelines. This means the OMB should start implementing NIST-approved cryptographic algorithms to protect IT systems in the executive branch by July 5, 2023.
Under the second part, the OMB must submit a report to Congress that outlines its transition strategy and requests funding for the transition to quantum-safe systems by December 21, 2023. The bill also requires that the agency outline its efforts to coordinate with international standards organizations and other consortia by that date.
Act co-sponsor Senator Hassan said: "To strengthen our national security, it is essential that we address potential vulnerabilities in our cybersecurity systems, including new threats presented by quantum computing.
"This law will help ensure that our federal government is ready to defend our country against data breaches that could be exploited by quantum computing. I was glad to work with members of both parties to get this law across the finish line, and I will continue working to strengthen our county's cyber defenses." 
Enter Quantum Newsletter
To get the latest quantum computing news, advice and insight, sign up to our newsletter