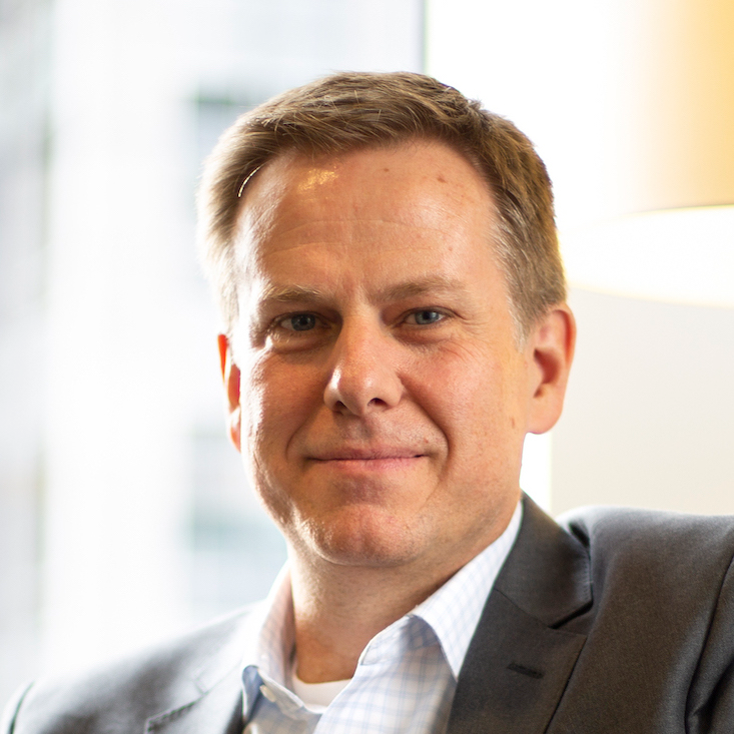 Orca Computing chief commercial officer Per Nyberg.
Orca Computing
Innovation agency Digital Catapult has
to improve the quantum readiness of key U.K. industries and help companies identify and develop quantum use cases. Among the companies joining the Quantum Technology Access Program (QTAP) at launch are Airbus, Rolls-Royce Submarines and the U.K. Atomic Energy Authority.
Orca Computing is one of the quantum computing companies offering advice, support and access to quantum processing through the program. In this Q&A, chief commercial officer Per Nyberg explains how the program can benefit both the companies giving and receiving advice and the role of pursuing specific use cases in targeting quantum utility.   
Enter Quantum: How did Orca get involved in QTAP and what are its goals?
Per Nyberg: QTAP is a part of the Quantum Data Center of the Future project, which was funded via an Innovate U.K. grant to explore what it is going to take to install, operate, network and use a quantum computer in a standard data center. It has several different
work packages, including QTAP.
Orca is the lead on that, we manage the various work packages, and part of our role there is to provide the quantum computing piece. QTAP then uses that quantum computer to advance these projects.
QTAP itself is led by the Digital Catapult, which has a structured approach: onboarding, discovery of use cases, experimentation and demonstration. Our role is to provide the quantum-specific with the customers to look at the different types of use cases and then progress them through this cycle.
QTAP customers represent some important sectors, including energy, aerospace and transportation. Were they selected because they are important for the UK economy or because their business challenges were a good match to quantum solutions?
More the latter. There was a call this summer and over 50 applied out of which 11 were selected, so they weren't predetermined or targeted, their readiness and quality of the use would have factored into the selection.
The organizations selected reflect the industries that are most advanced or ready to look at quantum computing. They are the sectors that are leading the way or have a motivation to explore quantum earlier. There are a lot of industries that express interest but they're going to fast follow in a few years as opposed to leading ones.
Some of the companies selected, like Airbus and Rolls Royce, already have big in-house quantum projects underway. How will QTAP fit in with what they're already doing?
According to analyst reports, of the Fortune 500 companies, probably two-thirds or 75% have some sort of quantum program. That might be one person or it could be an entire team of people if they're further along.
Certainly, organizations like Airbus or Rolls Royce have had quantum programs for a while. Aerospace in general has potential quantum use cases across their entire business. It could be anything from materials science to computational fluid dynamics to logistics.
QTAP and Data Center Project are looking at technologies that provide a nearer-term advantage. Many of these companies will have programs but they're not expecting them to come to fruition for maybe a decade.
QTAP has a strong focus on use cases, looking at real-life business problems and whether and how quantum could support them. Will this help nudge forward, if not quantum advantage, then quantum utility in the near term?
The most exciting piece of this is the fact that you're talking about use cases. The Achilles heel of the quantum industry right now is real use cases, not just the ones that show up on PowerPoint slides but ones where companies can see it's going to have an impact on their business.
Over the last six months, a lot of the kind of dialogue you hear at conferences is that companies are looking for something in between. We tend to talk a lot about universal quantum computing, but everybody's now looking to see how we can make use of nearer-term technologies to get some near-term, narrow advantage or utility.
This will not only accelerate the organization's use of quantum but others will benefit too as many of these use cases are likely going to be common across industries. One of the nice things about these types of programs is that there's a broader return than just for the specific organizations.
How will Orca and the quantum computing industry benefit from this?
Orca is a little different from many companies in that we have this near-term device, the PT-1. It's not a universal system, it's a boson sampling system. But it has demonstrated benefits on machine learning workloads, for example, so it is something that you can use for quantum-assisted or quantum-accelerated use cases in the near term.
In the background, we do have a long-term roadmap towards universal, but that's 10 years from now and the customers we speak to want to see something sooner. This program provides us with access to those organizations, their domain experts in materials or logistics or whatever and then the ability to explore the use case and demonstrate what near-term devices can provide to companies.
Enter Quantum Newsletter
To get the latest quantum computing news, advice and insight, sign up to our newsletter