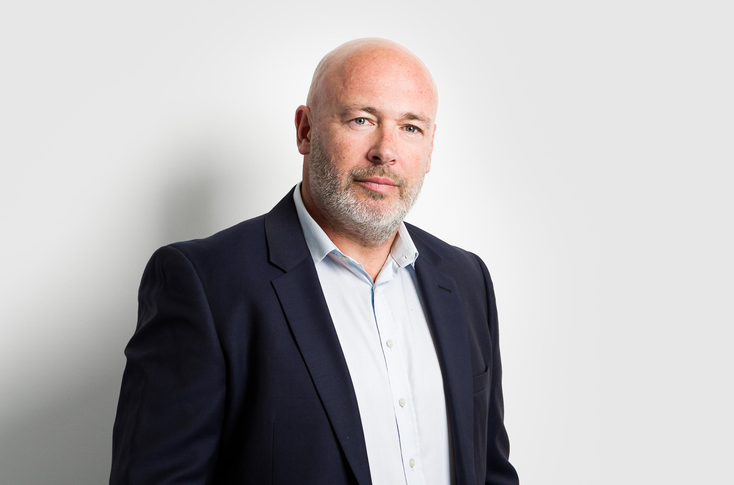 Tim Wright, partner and co-lead of the technology sector group at UK law firm Fladgate
Fladgate
At its current rate of development, the rapid commercialization of quantum computing is likely to have a fundamental impact on many areas of our lives in the next few years. However, while it is still at a relatively early development stage, the legal and regulatory framework governing those working in, developing and investing in the sector is still emerging.
Tim Wright, partner and co-lead of the technology sector group at UK law firm Fladgate explains how the principles set out by the World Economic Forum last year should steer the industry.
Growing public and private sector interest in quantum is unsurprising – potential use cases are varied and promise exciting results across a range of sectors including financial services, life sciences, energy, climate, logistics and defense, although large-scale adoption still appears to be some way off.
The adoption of new technologies in the digital economy can often be shown to have an exponential effect – even a 1% productivity improvement
can drive large top-line revenue gains. As a result, companies developing their in-house quantum expertise now will have a first-mover advantage as more and more powerful quantum computing comes online. JP Morgan, for example, is reported to be building out its own in-house quantum computing capability as it looks to develop its proprietary quantum algorithms. Other major financial institutions reported to be looking at quantum computing include Barclays, Goldman Sachs, and HSBC.
Elsewhere, and not surprisingly, the cloud hyperscalers, including Amazon, Google and Microsoft Azure, as well as Chinese cloud champions such as Alibaba, Baidu, and Tencent, have all launched significant quantum development initiatives. Other major IT providers taking strides in quantum computing include IBM, Intel and Atos.
The UK government was recently reported to have ordered from Atos a second quantum simulator for its high-performance research hub, The Hartree Centre, capable of simulating up to 41 qubits. In addition, a growing number of relatively well-funded quantum computing start-ups are emerging, such as the UK's Oxford Quantum Circuits, which offers cloud access to its quantum computers through AWS, as well as Quantinuum, which was formed through the merger of Cambridge Quantum and Honeywell Quantum Solutions.
Developing Governance Principles
With this in mind, in January last year, the World Economic Forum (WEF) published the first
Quantum Computing Governance Principles
setting out governing principles for an international framework, including common good, accountability, non-maleficence, accessibility and transparency. This is structured across different themes, including transformative capabilities, access to hardware infrastructure and open innovation and importantly, from a legal and regulatory perspective, cybersecurity, privacy, standardization, and sustainability.
The WEF recognizes the potentially transformative impact of quantum computing, identifying three types of problems that quantum computing will help to solve: the simulation and modeling of quantum systems and processes occurring in nature; the search for the ideal or "optimal" solution to a given problem with multiple existing answers; and algebraic problems such as factorization. However, set against these benefits, three main risk areas are identified by the WEF in relation to quantum computing:
It is a new technology and as such existing knowledge about opportunities and risks, and the necessary understanding to adjudicate between them, may be insufficient or need to be reassessed.

It will be used in combination with classical computing technology, hence current problems might be amplified through the use of quantum methods

It requires a significant investment of resources, with potential issues of equity, access and distribution of benefits and risks, especially for under-resourced nations and stakeholders.
WEF's primary legal and regulatory issues
In terms of the primary legal and regulatory areas of impact, the WEF's principles identify the following:
Cybersecurity: A wide range of risks are identified which might derail the goal of a transition to a quantum-secure digital world. In particular, without quantum-resistant security solutions, all compliance with regulations and laws regarding privacy and data management would be impossible.

Data privacy: Although quantum computing presents a range of opportunities to mitigate potential data privacy violations, risks include the ability to run powerful data analysis algorithms to forecast, infer or induct unconsented or unauthorised information from datasets containing personal data by combining quantum computers with other technologies, such as AI.
Breaches of applicable regulations such as the UK GDPR and the Network and Information Systems Regulations can lead to very large fines and bad publicity.
Other legal and regulatory issues to consider
Quantum computing is an inherently multidisciplinary field, spanning a diverse range of disciplines, from physics and mathematics to engineering and computer science, giving rise to a potentially wide range of legal and regulatory issues to consider, such as:
IP protection: Quantum computing lends itself to a range of intellectual and industrial property rights, semi-conductor topography, patents, copyright, trade secrets, design rights, and trademarks.

Lawful use: There is the distinct possibility that quantum computers are used for explicitly malignant goals, such as breaking data encryption giving rise to privacy, security and other concerns. Providers will no doubt seek to cover themselves from exposure - terms of service should be considered carefully to ensure that rights of use and risk transfer are dealt with in a balanced way.

Liability: Achieving scalable quantum computing with fault tolerance (active error correction during a computation) giving a measurable quantum advantage over classical computation is a long-term milestone in quantum computing. Terms of service will need to address where the boundaries of responsibility lie and what amount of reliance can be placed on the results obtained.

Merger control: The UK's National Security and Investment Act 2021 covers 17 sensitive areas, including quantum technologies, where the government has the right to scrutinize and potentially block acquisitions that could harm the UK's national security.
There is a wide range of legal, regulatory, and contractual issues and risks associated with quantum computing, so consider taking specialist legal advice early on when embarking on any project or transaction in this area.
Read more about:
Quantum Newsletter
To get the latest Quantum news, research, videos and content, sign up to our newsletter