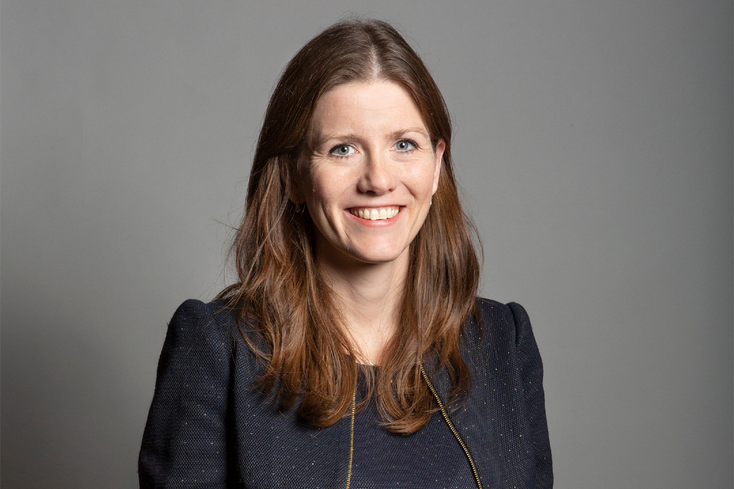 Secretary of state for DSIT Michelle Donelan wrote the foreword to the strategy.
GOV.UK (crown copyright)
Quantum computing features strongly in the U.K. government's new science and technology framework document, which sets an approach aiming to make the U.K. a "science and technology superpower" by 2030.
Within this framework, the government has allocated $446 million in funding to the newly established Department for Science, Innovation and Technology (DSIT) to invest in technology such as artificial intelligence and quantum computing. 
In a foreword to the document, secretary of state for DSIT Michelle Donelan wrote: "A better future will be driven by Britain's boldest businesses, whether that means using artificial intelligence to predict when equipment or machinery is likely to fail, allowing for proactive maintenance, reducing downtime, or the use of quantum computers to discover new life-saving drugs.
"The Science and Technology Framework is a strategic vision that sets out 10 key actions to achieve this goal by 2030. We must attract the best talent from around the world, build a skilled
workforce for tomorrow's industries, provide infrastructure and investment to bring technologies to market, and encourage a regulatory environment that supports innovation."
Quantum are one of five technologies singled out as the most critical to the U.K. The others are AI, engineering biology, future telecommunications and semiconductors.
The document says one of the first tasks for the DSIT will be to publish U.K. strategies for semiconductors and quantum technologies in early 2023. One of DSIT's early wins was to dedicate $300 million to 'technology missions' that exploit and sustain U.K.'s global leadership in artificial intelligence, quantum technologies and engineering biology.
Steven Metcalfe, CEO of Quantum Exponential, an investment fund focused on investment opportunities in quantum technologies and the wider quantum computing sector, commented: "I am happy that the U.K. government has recognized quantum as one of the five technologies most critical to the U.K.'s success in science and technology.
"Quantum technology is currently going through its 'elbow' moment, where valuations are on the rise as applications reach commercial markets. The nature and scope of this technology are hugely disruptive and over the next 10 years will radically improve how we measure, view and compute."
Quantum Newsletter
To get the latest Quantum news, research, videos and content, sign up to our newsletter