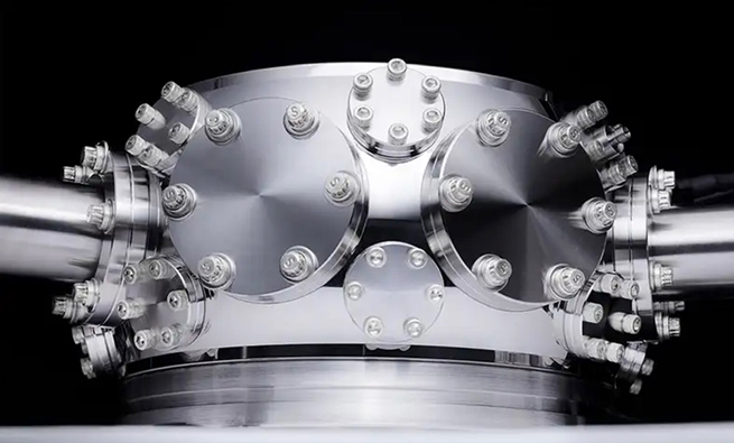 Quantinuum uses ion trap quantum technology.
Quantinuum
From Quantinuum releasing a computational chemistry software platform to Amazon Web Services joining a quantum research center, here are the latest quantum business news announcements.
Quantinuum Introduces Chemistry Platform
Quantinuum introduced a quantum computational chemistry software platform, InQuanto, making it easier for computational chemists to experiment with a wide range of quantum algorithms on today's quantum computers.
Quantinuum's quantum chemistry team developed and deployed InQuanto to support collaborations with partners including BMW, Honeywell, JSR, Nippon Steel Corporation and TotalEnergies to explore quantum computing use cases specific to their industry. BMW used it to simulate electrode reactions in hydrogen fuel cells.
IonQ Highlights Quantum Training Research
IonQ issued Q1 financial results, which include $2 million in revenue. Alongside the results, it issued highlights of its business, including research results on the training of quantum image classification models,
which achieved the same results as classical computers with fewer training parameters.
The company is developing quantum algorithms that may improve the performance and safety of electric vehicle batteries. It is also collaborating with Oak Ridge National Laboratory to research metal hydrides, which can be used in hydrogen-powered vehicles.
AWS Joins Quantum Research Center
Amazon Web Services (AWS) has become a member of Q-NEXT, a quantum research center developing the science and technology for controlling and distributing quantum information. Q-NEXT's mission is to further quantum R&D and help create a quantum ecosystem by bringing together science organizations and commercial businesses to solve quantum technology challenges.
D-Wave has announced its new board of directors, which comes into effect when it launches as a public company at the close of its transaction with special purpose acquisition company DPCM Capital. The new board members include former U.S. Representative
Michael Rogers,
a leader and advisor on emerging tech, geopolitics and cybersecurity, and
Roger Biscay,
former treasurer of Cisco Systems with more than 20 years of experience driving financial management for high-tech public companies.
BT Tests Quantum Antenna Technology
BT has announced a trial of a new hyper-sensitive quantum antenna technology using excited atomic states that could boost the capability of 5G and IoT networks. Atomic Radio Frequency receiver technology is a new way of detecting radio waves that could find much weaker signals than conventional receivers. The receiver works by using a quantum effect called "electromagnetically induced transparency" to form a highly sensitive electric field detector.
This new type of receiver may reduce mobile network energy consumption, enable Internet of Things (IoT) devices to become more cost-efficient and longer-lasting and support lower-cost smart cities and smart agriculture.
Quantum Newsletter
To get the latest Quantum news, research, videos and content, sign up to our newsletter