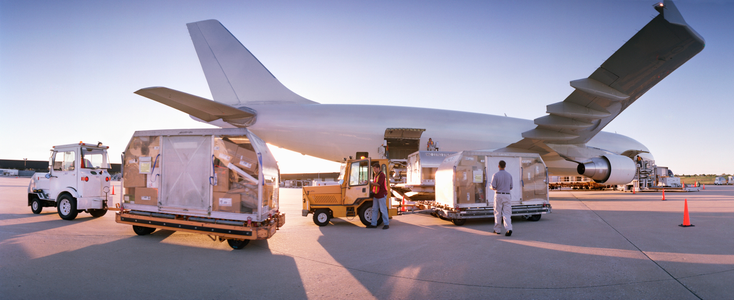 Malaysia Aviation Group's cargo arm, MAB Kargo, is piloting the Unisys solution.
Getty
Multinational technology services company Unisys has launched a product that combines quantum computing, analytics and AI to quickly solve complex logistics optimization challenges.
Unisys Logistics Optimization provides logistics companies, such as air cargo carriers, with an optimal plan for packing, storing and routing shipments across multiple vehicles more efficiently and cost-effectively. Unisys said it will help organizations tackle rising logistics costs by overhauling the shipping process to maximize profitability and improve the customer experience.
Malaysia Aviation Group's cargo arm, MAB Kargo (MASkargo), which serves nearly 100 destinations worldwide. is piloting the system. The airline's flight planners currently spend a significant amount of time manually selecting and assigning each shipment to unit load devices (ULDs), resulting in high operational overhead. Unisys is developing a system to provide a graphical cargo plan tailored to maximize cargo capacity while managing
priority shipments, aiming to improve profitability.
"MASkargo is continuously seeking ways to enhance efficiency, improving the customer experience and touchpoints," said MASkargo CEO Mark Jason Thomas.
"Our collaboration with Unisys represents part of MASkargo's digitalization journey by employing the use of quantum computing, artificial intelligence and machine learning to optimize processes, supporting network planning, and ensuring reliable, clear communication of accurate information."
Unisys Logistics Optimization uses pre-trained AI models to generate answers to complex queries with multiple interrelated factors in seconds, which Unisys says would take classical computers years to train. It does not require any additional data training to begin deployment but it will use operational data to improve accuracy over time.
Unisys targets air cargo, ground handling and freight forwarding use cases and the system can be used alongside existing IT infrastructure and operations.
"Containing logistics costs is mission critical, and companies are seeking solutions that will meet that important need," said Unisys senior vice president of enterprise computing solutions Chris Arrasmith.
"We have built true operational foresight by integrating advanced analytics, reinforced machine learning, and the best of classical and new quantum computing architectures, enabling us to drive value in near real-time for clients."  
According to Unisys, its system supports logistics optimization in three ways:
Capacity: It evaluates loading strategies for companies by predicting and prescribing scenarios for pallet and ULD builds, allowing for more day-of shipment departures. It also helps identify opportunities for additional carrier revenue by detecting unused space.

Inventory: It can predict and prescribe locations and packaging requirements on inventory, as well as amounts of inventory and freight sensitivity. This reduces packing and build times, minimizing freight damage or spoilage and preventing costly claims.  

Routing: It evaluates all potential routes and incorporates dynamic data sets, such as weather and travel times, to optimize and identify ideal outbound and reverse logistics routes.
Read more about:
Enter Quantum Newsletter
To get the latest quantum computing news, advice and insight, sign up to our newsletter