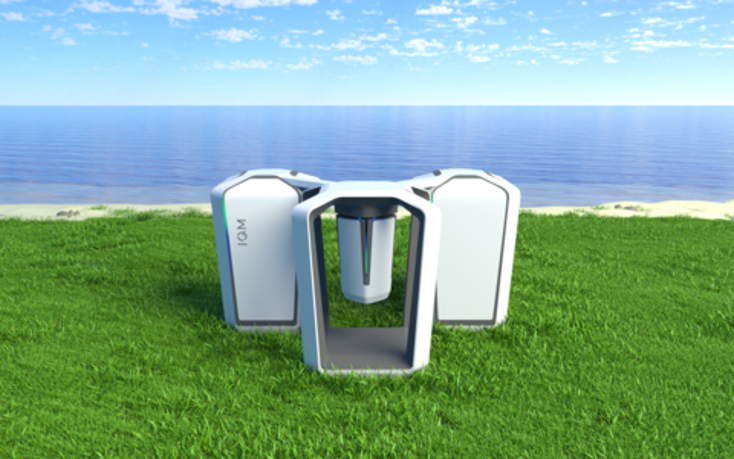 IQM aims to use the funding to address environmental issues.
IQM
Quantum computer developer IQM has raised $130 million in series A funding led by climate tech venture capitalist World Fund to tackle climate change.
This is believed to be the largest funding round raised by a European quantum computing company.
Quantum computing holds the promise of modeling solutions to climate issues that cannot be achieved by even the most powerful classical computers. McKinsey has forecast that climate technologies developed using quantum computing could reduce carbon dioxide emissions by seven gigatons a year by 2035.
With this funding, Finland-based IQM says it will develop quantum processors to enable innovation in areas such as energy grid optimization and climate modeling. It is already working on improving batteries for a car manufacturer, developing quantum methods for designing new materials and formulating quantum algorithms to tackle climate problems.
World Fund only invests in technologies that could deliver a climate performance potential (CPP) of removing
100 million tons of carbon from the atmosphere annually by 2040. It has calculated that IQM's battery performance and adoption use cases would exceed this threshold.
"Quantum computing holds the potential to drive the breakthroughs needed to help solve the climate crisis," said World Fund founding partner Daria Saharova.
"We are proud to lead this round and support IQM's ambition to deliver quantum advantage to climate and sustainability goals. This investment aligns with our commitment to back only companies with the highest climate performance potential so that our portfolio can save two gigatons of emissions yearly by 2040, the equivalent to 4% of all global emissions."
"This funding underscores the importance of our mission: building quantum computers for the well-being of humankind," said Jan Goetz IQM Quantum Computers CEO and co-founder.
The funding is led by World Fund with participation by Bayern Kapital, EIC Fund, OurCrowd, QCI SPV, Tofino and Varma, as well as existing investors Maki.vc, Matadero QED, MIG Fonds, OpenOcean, Salvia GmbH, Santo Venture Capital GmbH, Tencent, Tesi, and Vsquared.
It follows a $39 million announcement in 2020 and includes part of a $35 million venture loan from the European Investment Bank announced earlier this year.
Quantum Newsletter
To get the latest Quantum news, research, videos and content, sign up to our newsletter