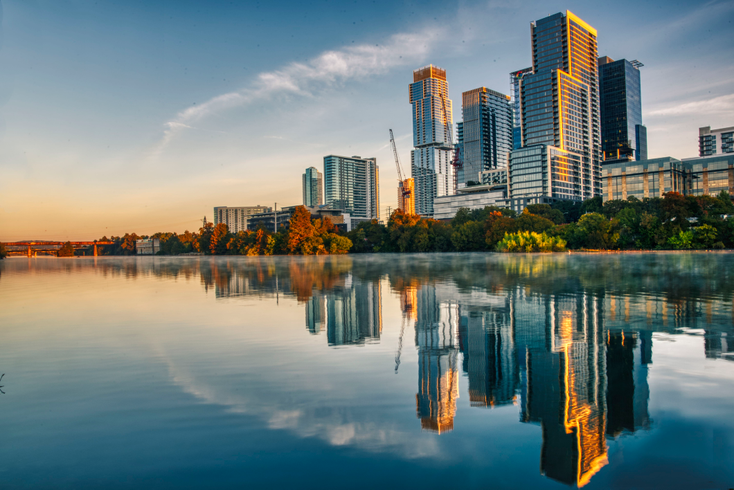 The Quantum Computing Summit Austin features a discussion on using quantum for sustainability.
Getty
The Quantum Computing Summit is coming to Austin, Texas, bringing a major conference and exhibition to the Austin Convention Center on November 2-3.
Co-located with IoT World and The AI Summit in the emerging tech hub, Quantum Austin features keynotes by industry leaders, two tracks of conference content, analyst-led workshops, interactive roundtable discussions and quantum-specific networking.
The climate crisis is an intractable and complex problem caused by many interrelated factors. Curtailing and, ideally, reversing global warming will likewise involve solutions addressing many different fronts. Quantum computing is by nature designed to solve complex problems and researchers are already using it to measure climate effects and develop sustainable solutions.
The Quantum Summit features a fireside chat with David Von Dollen, vice president of data science at GridMatrix, a company that develops artificial intelligence-based software intended to eliminate traffic congestion, accidents and
emissions that works with a city's existing infrastructure.
The session, "How quantum can drive the major breakthroughs required to help solve the climate crisis," will look at how quantum can be used to reduce the impact of emission-intensive industries.
Discussion is set to include if sustainability is the best motivator to get more enterprises engaged with quantum computing as they look to reduce their carbon footprints and look at the importance of government, industry and research collaboration to support quantum and sustainability.
It will also look at how to estimate the level of investment required to deliver the necessary quantum breakthroughs to save the planet.
For detailed information or participation, contact Enter Quantum Editor 
.
Read more about:
Enter Quantum Newsletter
To get the latest quantum computing news, advice and insight, sign up to our newsletter