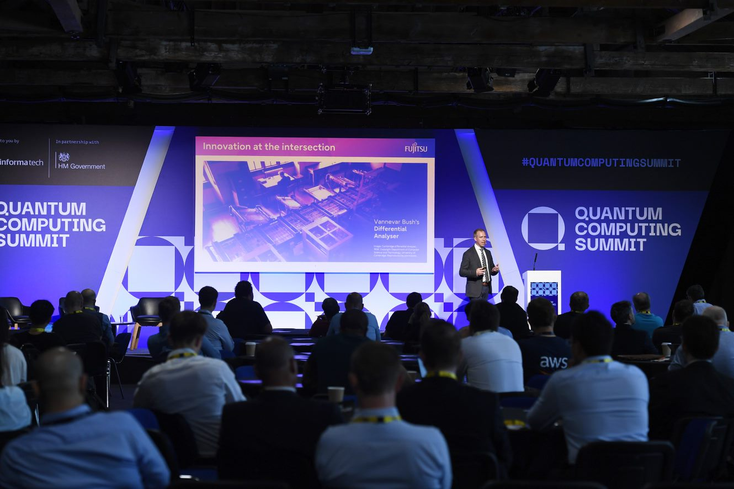 The Quantum Computing Summit shines a light on use cases
Informa
Quantum computing has made technological leaps and gained a foothold as a deep tech to watch since Quantum Computing Summit London 2022.
The conference aims to inform enterprise decision-makers on what quantum computing can offer their sector and how to prepare to use it to maintain a competitive advantage.
Here are Enter Quantum's recommendations for sessions to look out for on the second day of the Quantum Summit London 2023, which takes June 14-15 at Tobacco Dock.
For tickets and more details, here is the summit 
.
Quantum computing is proving adept at solving the kinds of complex, multifactor problems the financial services industry faces. This session looks at what these problems are and gives an overview of the opportunities quantum computing offers, the current and future impact it might have and summarises the recent advancements in the space. It will also showcase howfinancial intelligence specialist
Moody's is using it to power analysis, risk assessment and machine learning.
Speaker: Romeo Radanyi, director, quantum architecture - Moody's Analytics.
This talk will discuss the various ways quantum computers could help contribute to solutions to manage the future decentralized energy grid. E.ON will showcase several results relating to optimization problems that have an emphasis on renewable energy integration.
Speaker: Corey O'Meara, quantum computing lead - E.ON.
Quantum computers use quantum mechanical phenomena like entanglement, superposition and interference to potentially extend computational capabilities beyond what is possible currently. This talk provides a broad overview of how quantum computing can make a difference in the fields of pharmaceutical and healthcare industries. It will also highlight use cases that these industries are looking to solve, offering an insight into what can be solved on today's devices and the future possibilities.
Speaker: Phalgun Lolur, quantum applications engineer - National Quantum Computing Center
Read more about:
Enter Quantum Newsletter
To get the latest quantum computing news, advice and insight, sign up to our newsletter