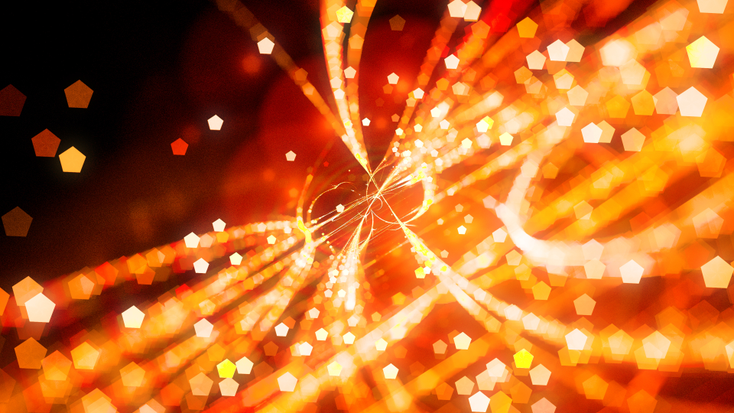 D-Wave has released a demo showing how quantum can improve cellular networks.
Getty
Quantum company D-Wave has demonstrated a method of increasing the capacity of cellular networks using the company's Advantage annealing quantum computing system.
The demonstration shows a way of optimizing a function of mobile networks called wireless channel decoding. This process removes redundant bits at the receiver end that were added during transmission to correct errors due to noise.
According to the industry association Global System for Mobile Communications Association, there are nearly 12 billion mobile connections worldwide and growing. This adds network complexity, meaning the wireless industry needs new ways to ensure high-quality levels of service while reducing operational costs and power requirements.
D-Wave used its annealing quantum processing unit to reduce transmission errors, particularly in dense urban areas, which often experience a high level of noise and a large number of cellphones per base station.
"The commercialization of quantum is here, as a wide variety of
companies spanning a diverse set of industries recognize the value D-Wave's technology can bring to driving operational excellence, today," said D-Wave vice president of software, algorithms and cloud services Trevor Lanting.
"In the world of wireless telecommunications, the high degree of complexity and large number of variables means a massive amount of computational power is required to solve challenging problems like increasing transmission capacity. Our demonstration shows how well our annealing quantum computing system can tackle challenges of this magnitude relative to classical computation, which could be transformative to network service providers."
According to D-Wave, the demonstration identifies ways to increase transmission capacity for wireless and cellular networks using coordinated multipoint decoding. The company has made the demo available via its Leap quantum cloud service.
Another recent telecommunications project saw D-Wave working with LG U+, the Korea Advanced Institute of Science and Technology and Qunova Computing to drive the development of a 6G low-earth-orbit satellite network.
The company said its technology could also support the telecommunications industry through employee scheduling for workforce resource management, network design and expansion planning, call center routing, and scheduling and routing of service vehicles.
Read more about:
Enter Quantum Newsletter
To get the latest quantum computing news, advice and insight, sign up to our newsletter