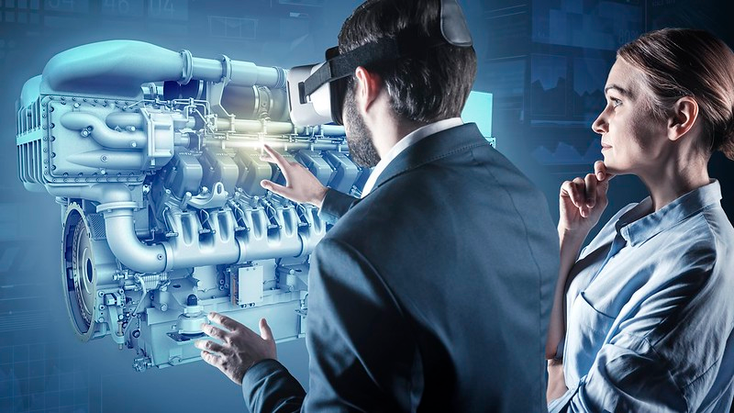 Quantum algorithms could solve complex computational fluid dynamics problems.
Rolls-Royce via Flickr
Aerospace and power systems manufacturer Rolls-Royce is working with quantum software company Classiq to design quantum algorithms to solve complex computational fluid dynamics (CFD) problems.
CFD is a way of simulating how different liquids and gases flow around objects, for example, fuel and air around a jet engine, to optimize aerodynamics and thermodynamics.
CFD simulations use two types of algorithms: linear, which work best on classical computers, and non-linear, which work best on quantum computers.
Classiq plant to develop a quantum platform that will enable Rolls-Royce to design, optimize and analyze CFD quantum algorithms that scale that will initially run on classical computers. This will allow Rolls-Royce to develop and run computational fluid dynamics algorithms on future quantum computers independent of the hardware platform.
"We are very pleased to be working with Classiq on a very important part of our quantum computing roadmap," said Rolls-Royce fellow and quantum computing
lead Leigh Lapworth. "Classiq's unique platform offers both optimization and ease of use that will be essential as we seek to run more and more sophisticated CFD models."
"Achieving our net zero carbon goals requires ongoing enhancements to the sophistication of design simulations that will continue to stretch the limits of classical supercomputing. The potential of quantum computers to drastically reduce simulation run-times cannot be ignored, and the work we're doing today ensures we will have the capabilities to benefit from Quantum Advantage when it arrives."
"We're honored to work with Rolls-Royce on a sophisticated quantum solution to an important industrial challenge," said Classiq vice president of strategic partnerships Shai Lev. "The Classiq platform will enable Lapworth's team of experts to reach state-of-the-art results using a novel algorithmic approach."
Rolls-Royce divested its luxury automotive business to BMW in 1998 and the parent company now specializes in engines for civil aerospace and defense, power systems and sustainable energy technology.
Read more about:
Enter Quantum Newsletter
To get the latest quantum computing news, advice and insight, sign up to our newsletter