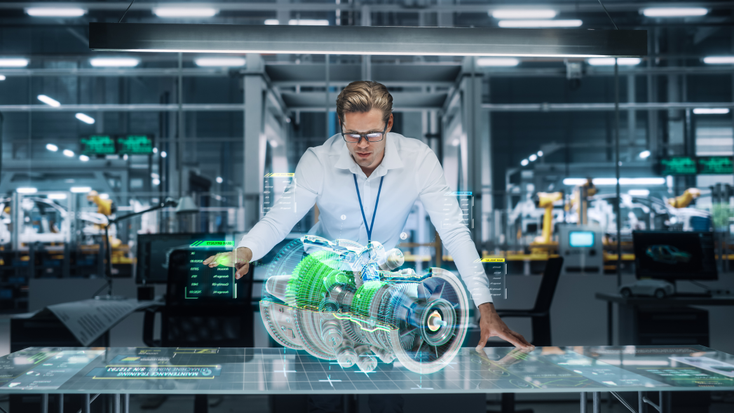 Rolls-Royce and Xanadu are collaborating on quantum algorithm development for aerospace applications.
Getty
Aerospace and defense company Rolls-Royce and Canadian quantum computing hardware and software company Xanadu are co-developing new quantum algorithms. They will be made available via Xanadu's PennyLane open-source quantum computing software library.
The companies will initially develop code for quantum singular value transformation (QSVT), a way of using quantum algorithms to solve problems in a new way for a variety of applications.
Rolls-Royce is actively involved in developing quantum computing applications, including working with Classiq on simulating
, the principle that determines how liquids and gases flow around aircraft wings and engines, for example. It also has an important role in
, such as in wind turbines and reducing fuel consumption.
"We are proud to partner with Rolls-Royce on this project," said Xanadu head of algorithms Juan Miguel Arrazola.
"Rolls-Royce is a world-class engineering company with deep expertise in complex simulations;
their support will be invaluable in guiding our design and implementation for PennyLane, which we hope will help accelerate research into improving quantum algorithms."
"We are excited to be working with Xanadu on our quantum computing journey," said Rolls-Royce fellow and quantum computing lead Leigh Lapworth.
"They have demonstrated rapid advancements in scaling up photonic quantum computers and have built an impressive software library in PennyLane. The focus on QSVT is a natural fit for us as it extends our research beyond computational fluid dynamics, and I look forward to running our first case on a Xanadu computer."
Read more about:
Enter Quantum Newsletter
To get the latest quantum computing news, advice and insight, sign up to our newsletter