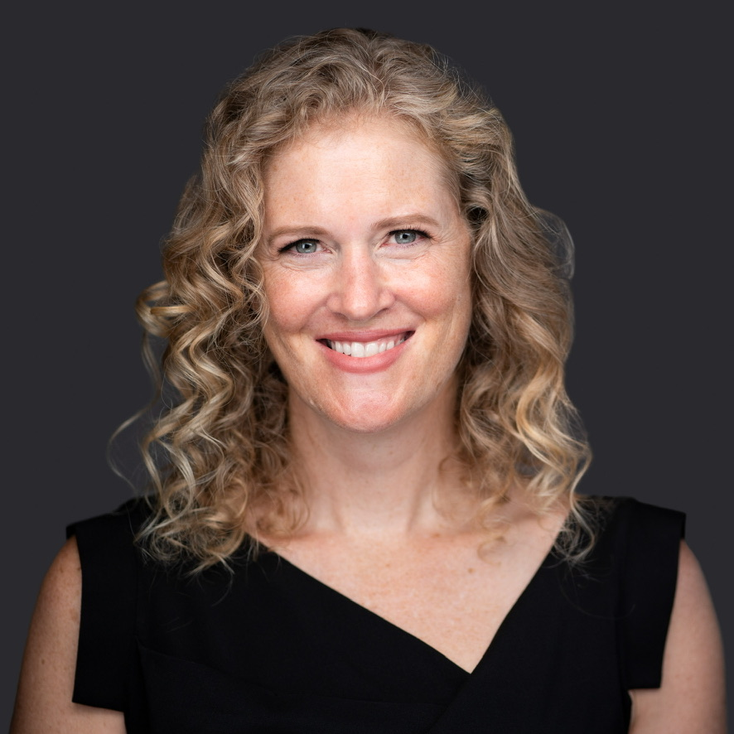 Jen Sovada, SandboxAQ president for the public sector.
SandboxAQ
SandboxAQ has developed a quantum technologies training course for the public sector in partnership with online, AI-powered learning solutions provider FedLearn.
Jen Sovada is the SandboxAQ president for the public sector, helping to bring SandboxAQ capabilities to the U.S. and allied governments. In this exclusive Q&A with Enter Quantum, she discusses the initiative and the particular challenges and opportunities for quantum technologies in the public sector.
How did this initiative with FedLearn come about?
Jen Sovada: I've been in the US government space for a very long time. I spent 25 years in the U.S. Air Force, and for the last four years have been working in the private sector in the commercial space.
This community is not that big and over the years I've gotten to know Keith Dunbar, who is the CEO and founder of FedLearn. I was the president of the National Intelligence University Alumni Association, and through that, we built a partnership with FedLearn to enable former students and
graduates to have access to the FedLearn platform.
We started talking about an opportunity in a way for people to learn about quantum in the U.S. government and intelligence community space and that's the idea was born for the partnership.
Who is the target audience for the quantum training you're delivering with FedLearn?
The course that we have for quantum starts with the very basics because we feel that people need to have a foundation in the technology. They need to understand that it's not that hard to learn it if you understand the basic underlying principles, and that we don't all need to be quantum physicists to understand the use cases and the applications and even just sort of the implications of the technology.
Are there any particular challenges for the public sector when preparing for quantum compared with the private sector?
One of the biggest challenges is the size and scale of the public sector. In the U.S. public sector alone, there are tens of agencies that all have IT infrastructure and technologies that continually need to be advanced to keep up with a base of other nations, adversaries and threats in the cyber environment. The two challenges are that it's big and the technology is expansive.
Where there are technologies that may not be available yet, like quantum computers, there's technology that's here today, such as quantum post-quantum cryptography, which protects you from future quantum computers. For people to understand that quantum is not just quantum computers is a challenge.
The other thing is, how do you acquire this technology? Because it's something that you can't just buy off the shelf, you have to understand what your requirements are, how it can be applied and who the players are in this technology space.
If you look at quantum more broadly, a lot of quantum up-and-coming companies are small businesses. How do you incentivize small business participants, especially when the U.S. government has such long cycles for putting something on contract and acquiring capability?
What are the potential benefits of quantum technology for the public sector?
At SandboxAQ, we have two quantum sensing capabilities that are being prototyped and tested now.
For example, GPS can be jammed and spoofed but we want to make sure that we have the safety of flight for that aircraft. We need to ensure an aircraft leaving Australia and going to the U.S. doesn't veer off its track too much because they've figured out exactly how much fuel is needed down to the gallon based on how many miles they're traveling.
Quantum sensing can be an alternative to GPS that can't be jammed or can't be spoofed. And if you use magnetometry, which is what Sandbox uses, you can actually make it so that you don't need to have it shielded from the magnetic field of the Earth. It also doesn't have to be cryogenically cooled like an MRI machine does. That enables you to have an ecosystem of abilities that allows for the safety of flight or for ships to navigate across the ocean.
We also have technologies like magnetocardiography, where we can image the heart with a magnetic sensor, very similar to EKG, ECG or MRI, but not as expensive as an MRI. That enables you to potentially see heart anomalies, ischemia or other conditions that may be present.
Quantum computers will enable us to process data faster and get to very sensitive levels that we haven't been able to achieve at the molecular and atomic level of problems. We were able to simulate quantum computers using AI to look at quantum molecules, helping to accelerate drug discovery. Now we can get those timelines down from 15 years to seven-to-10 years depending on the type of molecules we're looking at.
With practical quantum computers still at least five years away, why do organizations, including public sector agencies, need to prepare now?
One of the reasons is that nefarious actors are doing attacks called store now decrypt later. Their whole goal is to take your data from your data center, enterprise network or systems, siphon it off and store it in their own data centers until the day comes when they have a quantum computer. When that day happens, they'll be able to start decrypting things very quickly.
Any data that you have right now, you have to assume somebody else has it in an encrypted fashion, whether that is your personal identifying information, your healthcare data, maybe your IP for some advanced capability or drug that you have. Somebody might be able to collate that data, and now controls that data and maybe what happens to it and how it's used for good or not across the globe. We have to prepare for the day when quantum computers are here by protecting our data today.
Read more about:
Enter Quantum Newsletter
To get the latest quantum computing news, advice and insight, sign up to our newsletter