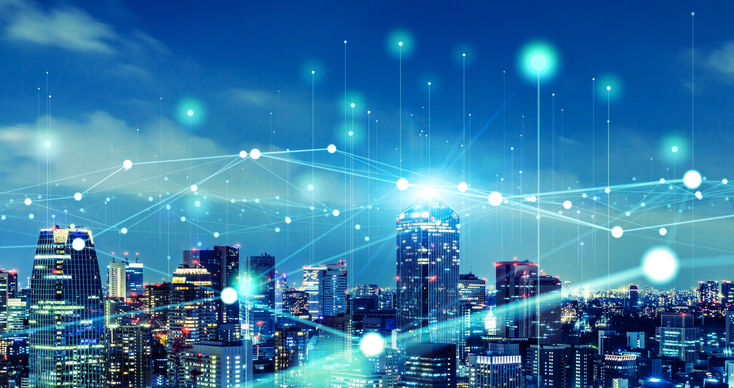 SPTel and SpeQtral are to build Singapore's first nationwide quantum-safe network.
Getty
Singapore's Infocomm Media Development Authority of Singapore (IMDA) has appointed SPTel and SpeQtral to build Singapore's first nationwide quantum-safe network, the National Quantum-Safe Network Plus (NQSN+). 
The partners will use quantum cryptography to offer enhanced security for public and private sector customers against cryptographic attacks on data transmitted over NQSN+.
SpeQtral is a Singapore-based company focused on quantum communications and SPTel is a joint venture company of ST Engineering and SP Group. The companies carried out successful quantum-secure network tests on SPTel's fiber network together last year.
NQSN+ will combine SPTel's experience in building secure networks that serve critical infrastructure with SpeQtral's quantum key distribution (QKD) expertise.
"Our work for the NQSN+ strengthens our secured telecommunications portfolio which includes clean-pipe connectivity and virtualized cybersecurity solutions-on-demand, positioning us well to offer future innovative
quantum security solutions that lay the foundation for tomorrow's quantum-safe smart cities," said SPTel CEO Titus Yong.
"Our partnership with SPTel will enable us to deliver cutting-edge quantum solutions across SPTel's diverse telecommunications network, bolstering Singapore's security in network infrastructure. This collaboration, coupled with SpeQtral's expertise in QKD technology, will allow us to contribute to Singapore's standing as a frontrunner in quantum-safe communications," added SpeQtral co-founder and CEO Lum Chune Yang.
SPTel and SpeQtral will collaborate with industry partners including ST Engineering for quantum-ready encryptors and Toshiba Digital Solutions for its QKD system. 
Enter Quantum Newsletter
To get the latest quantum computing news, advice and insight, sign up to our newsletter